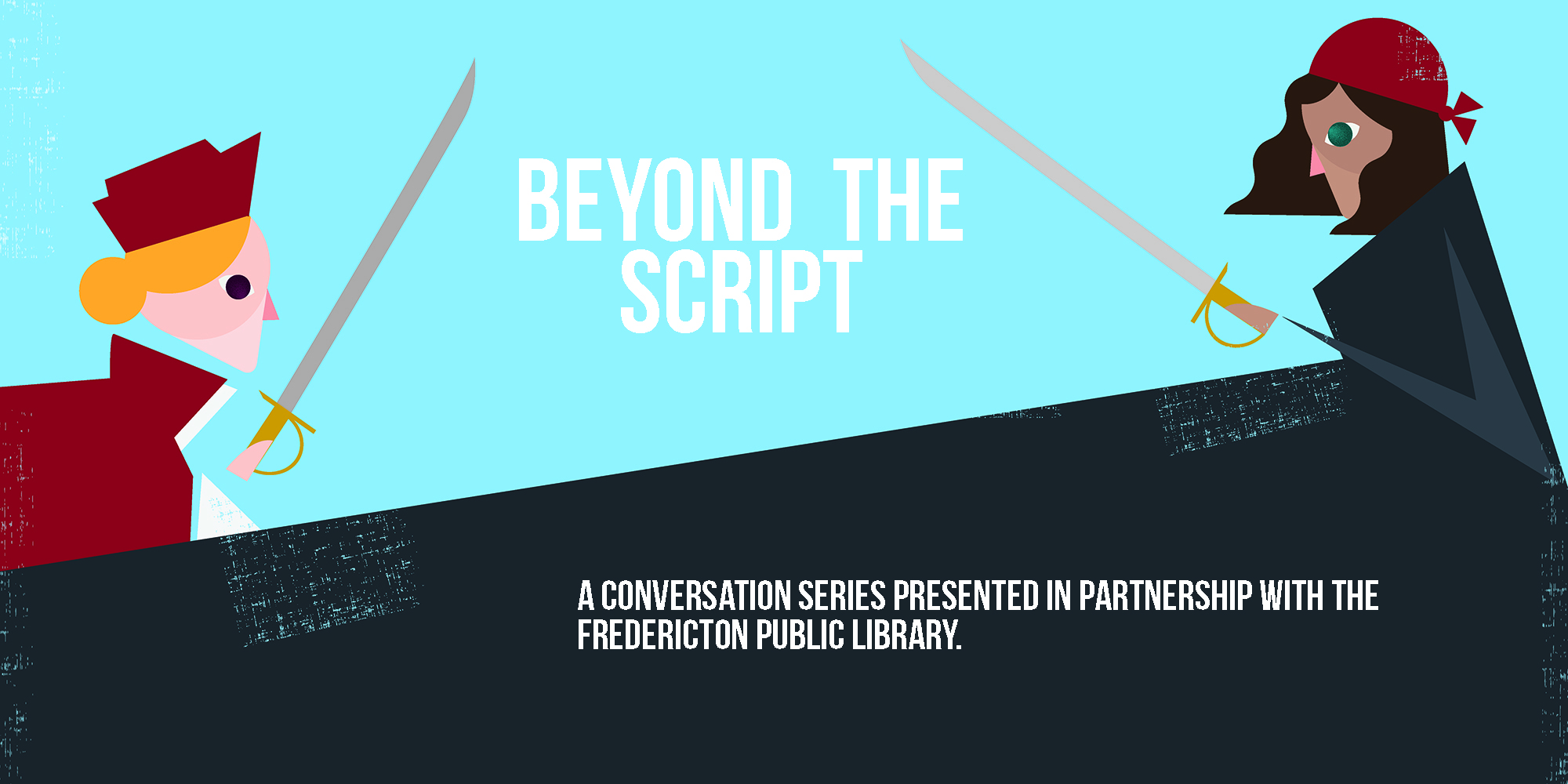 Beyond The Script
All Beyond The Script events are free of charge and will take place at the Fredericton Public Library. 7:30 p.m. Coffee and tea provided.
1979 - Sept. 26, 2019
Politics and Comedy. Does a better combination exist? We'll explore the historical events that helped shape Michael Healey's play 1979 and offer a look behind the scenes of the production.
It's A Wonderful Life - Nov. 21, 2019
In the age of podcasts and on-demand entertainment, we'll go back to radio's Golden Age to explore the common thread that remains at the heart of entertainment – good storytelling. All this in an exploration of Joe Landry's radio play adaptation of It's A Wonderful Life.
TNB Young Company - Jan. 16, 2020
The TNB Young Company has been on the road for 45 years! Join us for a look back over the history of our Young Company through productions, photographs and conversations with some of the many players involved over the years.
Heroine - Feb. 27, 2020
Though rarely portrayed in film or covered in history books, history is full of tales of swashbuckling women to fought, plundered and lead their own armies to war on the high seas. In this deep dive into Karen Bassett's play, Heroine, we'll explore the lives of two infamous women pirates and uncover how this story will play out on stage.
Good news for our out of town friends! All Beyond The Script events will also be livestreamed via Facebook so if you can't make it out, you can watch and interact with us from the comfort of your home.