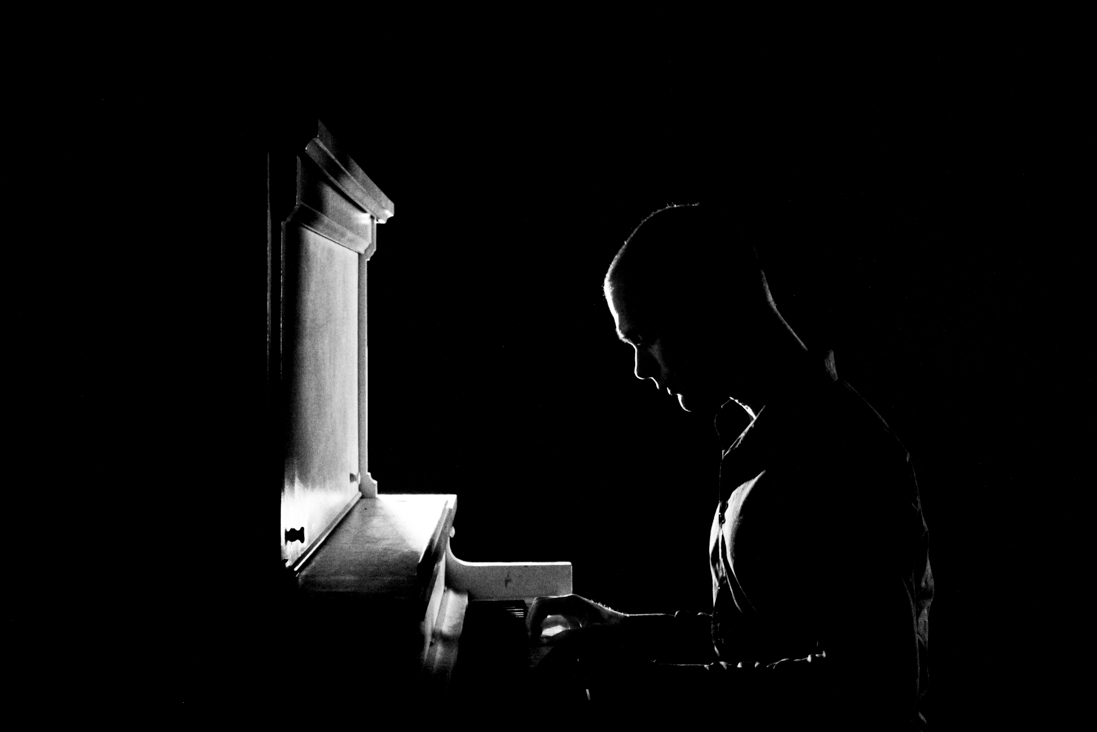 You Play Beautifully
By Thomas Morgan Jones
In this powerful and moving one-person play, world famous pianist Jonah shares with the audience the story of his life. His passion for music, his tumultuous relationship with his mother, and his one great love affair...all told through elegant design, an original score, and the power of the spoken word.
How do we care ?
"This play answers our season's question in two ways: form and content. The story begins with Jonah as a boy, cared for and trained as a musician by his mother, with no outside friends or influences. As the story continues and his mother leaves the story, we see how Jonah learns to care for himself, learns how to care about others, and, ultimately, falls in love. As a writer, the play was born out of a need to explore how we love and are loved. As a director, the play's need to speak is about obsession. When we are obsessed, when we care only for ourselves, we often consume, control, or destroy the things we care for. As a one-person play that speaks directly to the audience, the performer cares for the attention, interest, and engagement of the audience; we, in turn, learn how to care for this fascinating character and the triumphs and heartbreaks of his life. With a new original score by Fredericton's award-winning composer Michael Doherty, this is an intimate performance we are proud to bring to the stage for its world premiere." - TMJ
When?
Wednesday September 9, 2015 | 7:30pm
Thursday September 10, 2015 | 7:30pm
Friday September 11, 2015 | 7:30pm
Saturday September 12, 2015 | 2:00pm
Saturday September 12, 2015 | 7:30pm
Sunday September 13, 2015 | 2:00pm
On Tour
Wednesday September. 16, 2015 | Bathurst High School | Bathurst, NB (tickets at the door)
Thursday September. 17, 2015 | Carleton North High School | Florenceville, NB
Friday September 18, 2015 | Vogue Theatre | Miramichi, NB
(tickets available at Brookdale Flower shop (Newcastle) & Scott's Pharmasave (Chatham)
Where?
Fredericton: TNB Studio Theatre - 55 Whiting Road, Fredericton, NB.
See Map
Bathurst: Bathurst High School, 640 King Ave, Bathurst, NB.
See Map
Florenceville: Carleton North High School, 30 School Street, Florenceville-Bristol, NB.
See Map
Miramichi: Vogue Theatre, 50 Cunard Street, Miramichi, NB.
See Map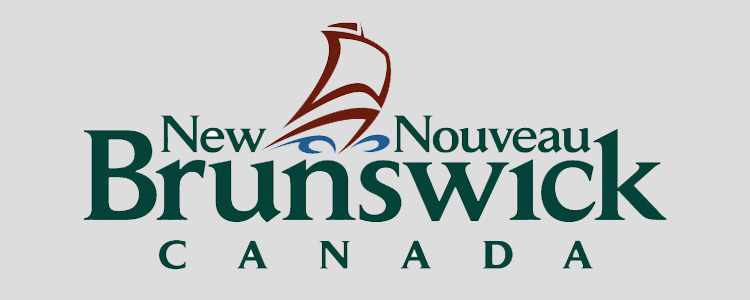 Cast & Creative
Starring Byron Abalos
Written By Thomas Morgan Jones
Composition and Sound Design: Michael Doherty
Lighting Design: Michelle Ramsay
Stage Manager: Jessica Stinson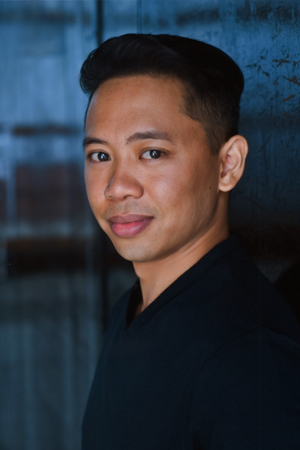 Byron Abalos
Byron Abalos is an actor, playwright, and producer from Toronto, Ontario. A graduate of Ryerson University, he has been nominated for 3 Dora Mavor Moore Awards (2 for acting and 1 for producing) and was named one of Toronto's Top 10 Theatre Artists of 2010 by NOW Magazine. Select theatre credits include Monday Nights (The Theatre Centre), Twelve Angry Men (Soulpepper), Roshni (Theatre Passe Muraille), paper series (Cahoots) and Banana Boys (fu-GEN). Recent film/TV credits include Defiance, Dark Matter, Covert Affairs and The Listener. Byron was awarded one of the inaugural Bob Curry Fellowships from The Second City in Toronto and is a former member of Asiansploitation, Toronto's all-Asian sketch comedy troupe. As a playwright, Byron was the first playwright-in-residence for Carlos Bulosan Theatre and his play Remember Lolo won the NOW Magazine 2005 Audience Choice Award. His play Brown Balls was produced in Toronto's Factory Studio Theatre by fu-GEN Asian Canadian Theatre Company in 2011. He is currently co-writing a play for young audiences with his wife Andrea Mapili called Through the Bamboo.
---
What the audience had to say:
"An incredibly powerful and moving piece touching on all my sense." - Tilly J.
-
"The play and the show ere fine and delicate as lace - beautiful lace!" - Maurice Arsenault
-
"Swept away!" - David and Lynn A.