The Damsel in Distress Who Saved Herself
Turning gender stereotypes on their head!
An evil witch has kidnapped a princess. A prince has come to save her, but doesn't know how. In this witty play by Fredericton's Kira Smith, the damsel is the hero who can fight with great skill, while the prince is good at singing and sewing and cooking. Together they must find a way to escape the witch's castle, and learn a thing or two along the way.
Written by Kira Smith
Featuring: Jean-Michel Cliche, Rachel Hastings and Frietzen Kenter.
Directed by Tania Breen
Set Design: Mike Johnston
Costume Design: Sherry Kinnear
Composition and Sound Design: Michael Doherty
Stage Manager: Trent Logan
Production photo by: Matt Carter

On Tour
February - April 2017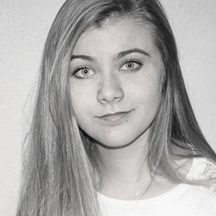 Kira Smith
Playwright
Kira Smith caught the theatre bug at a young age and, since then, has been practically inseparable from the stage. Currently sixteen, she has been a part of TNB's Theatre School since she was eleven and has been an assistant director for Bliss Carman Middle School's drama program for the past three years- which combines theatre and working with kids, her two favourite things. Playwriting has been her most recent endeavor aimed at getting herself closer to understanding the elusive art that is theatre. After writing her first script in sixth grade, Kira has written various others, and her play Nothing Left was produced by NotaBle Acts in 2015. The Damsel in Distress Who Saved Herself is set to be her first play to make it out of Fredericton, and she is incredibly excited to join the TNB team this 2016/2017 theatre season!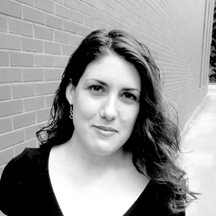 Tania Breen
Director
Tania is an educator, director and performer who has worked on stages across Atlantic Canada and has directed every TNB Theatre School production for the past ten years. Outside of her work with TNB Theatre School, she teaches in the drama department at the University of New Brunswick. Tania also performs regularly on stage as a vocalist for local bands Dub Antenna and Pretty in Pink.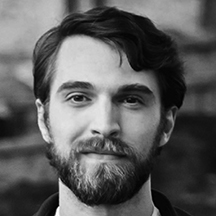 Jean-Michel Cliche
Colby
Jean-Michel Cliche is a New Brunswick raised theatre artist currently living in Toronto. He is an actor, playwright, improviser and physical theatre artist. Select acting credit include The Adventures of Pericles (Bard in the Barracks), A Record of Us (Solo Chicken Productions) and Lac/Athabasca (Theatre Free Radical), which has toured to festivals across Canada including the Vancouver Fringe, Summerworks and the Edmonton Fringe. He is the co-founder of Hot Garbage Players Improv, a company operating in both Fredericton and Toronto. He is currently training in stage combat at Rapier Wit. Jean-Michel is very excited to be performing with TNB, the company that fostered his love for theatre when he was a student!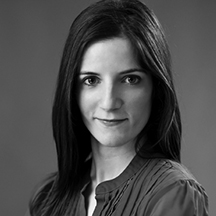 Rachel Hasting
Corrie
Rachel is excited to join TNB YoCo again bringing Corrie to life with all the joy and spunk she possesses. Her debut was as Little Boy last season in The Space Between, a play with no words and much heart. Select Theatre credits include: Amy, The Wrath of Ponzi (TNT), Liz, Redfish (Halifax Theatre for Young People), Marta, Company (Dartmouth Players) Tanis, The Vic (Walking Tall Theatre Collective), a puppeteer in 937 (Two Planks and a Passion) and Code Green (Mermaid Theatre), Ghost/Pedringano, The Spanish Tragedy, and Julia, The Duchess of Malfi (The Villain's Theatre), Dawn, Les & Dawn (Firething Theatre Collective), and various roles with DalTheatre Productions. Thanks to her parents for their constant support and for being her biggest fans.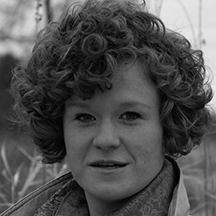 Frietzen Kenter
Narrator/Witch
First leaving her home in Amish-Country Southwestern Ontario to attend the Fountain School of Performing Arts (FSPA) in Halifax, Frietzen has found herself working in Atlantic Canada's arts and entertainment world not only as an actor, but as a musical director, musician, voice and speech coach, and scenic painter. Having just finished her degree last spring, Frietzen is tickled pink to take another step down her professional acting career path with Theatre New Brunswick! Special thanks to the Dalhousie Acting Faculty for their continuous wisdom and support.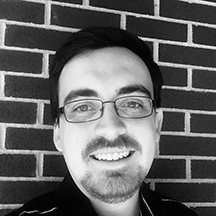 Trent Logan
Stage Manager
Trent is a Mount Allison University Graduate. Born and raised in Quispamsis, New Brunswick, he has always had a passion for live performance. While attending Mount Allison University, Trent performed the roles of general technician at the Motyer-Fancy Theatre and production manager of Garnet and Gold Musical Theatre Society. For the past eight summer seasons he has been a technician, stage manager, production manager, and technical director of the Kennebecasis Valley Players. He is thrilled to have been given the opportunity to work with Theatre New Brunswick for such an amazing production..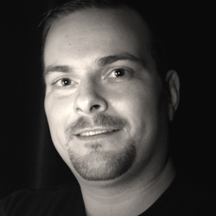 Mike Johnston
Set Designer
Mike is a Set, Lighting and Projection designer residing in Fredericton. In addition to freelance work, he has been the Technical Director for Theatre UNB for the past 17 seasons. Beyond his work with TNB, he regularly designs for The Notable Acts Theatre Company, Saint John Theatre Company and a variety of other local groups.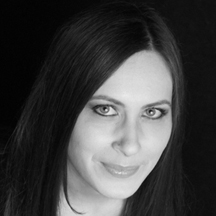 Sherry Kinnear
Costume Designer
Sherry is the costume designer for the TNB Young Company and TNB Theatre School as well as the Head of Wardrobe for all branches of the company. Sherry most recently designed costumes for Marion Bridge, Vigil, The Drowsy Chaperone, The Eighth Fire, and The Net, as well as Guys & Dolls, West Side Story, The Wizard of Oz, Les Miserables and has created costumes for A Christmas Carol, Frankenstein, Miracle on 34th Street, It's a Wonderful Life, Little Shop of Horrors, Gifts of the Magi, The Dollar Woman, Treasure Island, and many other TNB productions over the past nine years.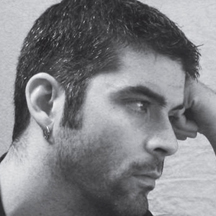 Michael Doherty
Composer and Sound Designer
Michael is an Atlantic Canadian-based composer, sound designer, producer and musical director. He is a multiple Merritt award nominee and 2007 recipient. He also received the ECMA Musician's Achievement Award and is the 2014 recipient of The Playhouse Honours. Michael is currently the resident composer & sound designer for Theatre New Brunswick. Recent credits include; Frankenstein-The Man Who Became God, A Christmas Carol, Beaverbrook; Theatre New Brunswick, 39 Steps; Harbourfront Theatre. Other selected credits include; The Lion in Winter, The Rainmaker; Watermark Theatre; Full Dark, Theatre Sheridan; As Ever, Mulgrave Rd; Homage, 2B Theatre; The Mystery of Maddy Heisler, Centaur.
"What a perfect play to follow The Snow Queen. Mr. Andersen wrote his story in 1844 and 172 years later Kira Smith has penned this world premiere gem where gender stereotypes are turned on their head. It is the damsel who is great at fighting and making fires, while it is the prince who is brilliant at cooking, singing, and sewing. This story answers the question of "how can we change?" by giving voice to an emerging female voice from New Brunswick, one that challenges us to reconsider gender stereotypes in fairy tales." - Thomas Morgan Jones | Artistic Director
LISTEN:
Thomas Morgan Jones talks about his first impression of this new play by Kira Smith and why he decided to include it as part of the season.