The Boat
A Maritime story about leaving home.
A boy grows up in Cape Breton in a fishing family. As he grows and the world around him changes, he questions whether he should stay at home to continue the family tradition with his father, or move away to follow his heart. This beautifully touching play follows a Maritime family as they navigate their children growing up.
Alistair MacLeod's incredible short story adapted by Fredericton-based playwright Ryan Griffith.
Written by Alistair MacLeod (adapted by Ryan Griffith)
Featuring: Ron Kennell, Jon De Leon, Stephanie MacDonald and Graham Percy.
Directed by Thomas Morgan Jones
Set Design: Mike Johnston
Lighting Design: David DeGrow
Costume Design: Sherry Kinnear
Composition and Sound Design: Deanna Choi
Stage Manager: Christine Oakey
Production photo by: Matt Carter
March 9
Open Space Theatre | 55 Whiting Road | 7:30pm |Buy Tickets
March 10
Open Space Theatre | 55 Whiting Road | 7:30pm |Buy Tickets
March 11
Open Space Theatre | 55 Whiting Road | 2:00pm |Buy Tickets
Open Space Theatre | 55 Whiting Road | 7:30 pm | Buy Tickets
March 12
Open Space Theatre | 55 Whiting Road | 2:00pm |Pay What You Wish
_____
March 16
Open Space Theatre | 55 Whiting Road | 7:30pm |Buy Tickets
March 17
Open Space Theatre | 55 Whiting Road | 7:30pm |Buy Tickets
March 18
Open Space Theatre | 55 Whiting Road | 2:00pm |Buy Tickets
Open Space Theatre | 55 Whiting Road | 7:30 pm | Buy Tickets
On Tour
March 21 - April 9, 2017 Neptune Theatre (Halifax)
April 11
Miramichi, NB | Miramichi Kinsmen Centre | 7:30pm |Buy Tickets
April 12
Bathurst, NB | The Old Post Office | 7:30pm |Buy Tickets
April 13
Woodstock High School | Woodstock, NB| 7:30pm |Buy Tickets
April 14
WC O'Neill Arean Complex | St. Andrews, NB | 7:30pm |Buy Tickets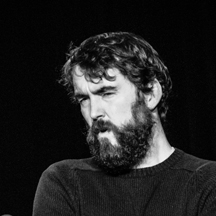 Ryan Griffith
Playwright
Ryan Griffith grew up along the banks of the Saint John River in Lower Woodstock, New Brunswick. A graduate of the National Theatre School of Canada, Ryan enjoys performing and writing for theatres in his home province. His play LUTZ was published by Playwrights Canada Press in 2011. His short play Shepody, Rage And Wolfe was recently featured as part of the National Elevator Project Plays produced by Theatre Yes in Edmonton and Halifax. Currently, he is working on a new two-act play called Wharf (developed with assistance from the 2015 Banff Playwrights Colony, Arts NB, PARC and the Canada Council for the Arts), a short book called Fortune of Wolves, a television show called Fred and Carl Are Park Rangers and he is once again serving as the Artistic Director for the Next Folding Theatre Company in Fredericton, NB.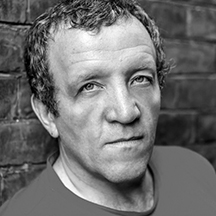 Ron Kennell
Son
Having performed in shows from Toronto to Winnipeg and from the Arctic to Iran, Ron is grateful to be a part of the TNB company. He was last seen in Clique Claque in Toronto (NSTF), and in November will appear in Death of The King (Modern Times), in San Francisco. Ron's first short film Reveille and feature film Dr. Cabbie were both released in 2014. Upcoming films include the release of Leaving Turtleford (short: director), Blood Harvest (short: producer) and the feature film Lions of the Sea (feature: writer). For our fathers…. Campbell and Wayne.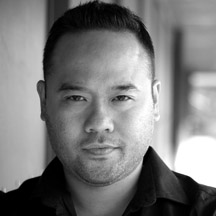 Jon de Leon
Father
Jon de Leon is a Toronto based actor/creative thrilled to be joining the talented team of The BoatHamlet (Driftwood Theatre), Every Letter Counts by Nina Lee Aquino (Factory Theatre), Love's Labour's Lost, Julius Caesar, Twelfth Night, Coriolanus, and Ben Jonson's Bartholomew Fair (Stratford Festival). Recent film and television credits include featured roles in Ascension (SyFy), Rookie Blue (CTV), Lost Girl (Showcase), Flashpoint (CTV/CBS), Warehouse 13 (SyFy), and will next appear in the Alexander Payne film Downsizing (Mega Omaha Films Inc.) with Matt Damon. Jon is a graduate of the theatre program at Concordia University in Montreal and was a member of the Birmingham Conservatory For Classical Training at the Stratford Festival. He would like to dedicate his performance to his late mother and his wife Zoe for her incredible patience and tender loving care.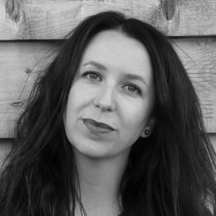 Stephanie MacDonald
Mother
Stephanie is an actor from Halifax Nova Scotia, and is thrilled to be back at wonderful TNB. Select theatre credits include: Watching Glory Die (Mulgrave Road Theatre); Marion Bridge (Valley Summer Theatre); Communion (KAZAN CO-OP/NAC); Leaves of the Virgin Mary (Forerunner Playwrites' Theatre); Talk Sexxxy, Short Skirt Butch (LAP PRO); and Top Girls (LunaSea). Stephanie is the recipient of two Robert Merritt Awards for Outstanding Performance by an Actress in a Supporting Role, and one for Outstanding Performance by an Actress in a Lead Role. She is currently in the development stage of a new play called Family Drama: A Comedy with reWork productions, co-founded by Daniel MacIvor and Marcie Januska.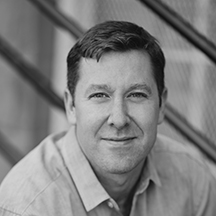 Graham Percy
Uncle
Graham currently makes his home in Calgary with his wife, actor Jamie Konchak, and their awesome pup Pepper. A New Brunswick native, he has worked across the country with Neptune, Two Planks, Mermaid, Canstage, Theatre Calgary, ATP, Vertigo, The Citadel, and The Arts Club, among many others.
Recent projects include the world premiere of The Big Sleep with Vertigo, The Audience with Theatre Calgary, Liberation Days with Two Planks, and a remount of the award winning Slowly I Turn with Zuppa Theatre. He is very grateful to TNB for giving him the chance to come home to work on this beautiful play.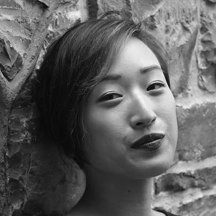 Deanna Choi
Composer & Sound Designer
Deanna studied neuroscience at Queen's University before making a leap of faith into theatre. She is an award-winning violinist, composer, researcher, and educator based in Toronto. She co-founded the Badass Brahms Chamber Collective, and has collaborated with artists at the Banff Centre, Stanford University, Kingston Symphony, and National Youth Orchestra of Canada. She has an alter-ego named Ludmilla. deannahchoi.com
Selected credits: Damn Tank (Toronto Fringe Festival), Scorched (5th Co. Lane), If We Were Birds (Queen's Drama), The Pillowman, The Importance of Being Earnest (Vagabond), and Avenue Q (Blue Canoe)
Many thanks to Thom and the rest of the team at TNB. Love to Mom, C+B, A+L, MJ, TH.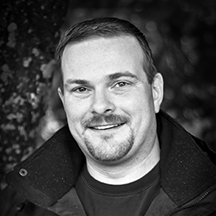 Mike Johnston
Set Designer
Mike is a set, lighting and projection designer residing in Fredericton. In addition to his freelance work, he has been the technical director and resident designer for the UNB drama program since 1997. Recent design credits: Better Living (Theatre UNB); RED (TNB & Sudbury Theatre Centre); Angel's River (NotaBle Acts); Lac Athabasca (Theatre Free Radical); Noises Off (Saint John Theatre Co.) Thanks to Thom and the rest of the talented 'crew' on The Boat!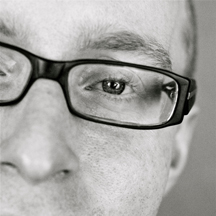 David DeGrow
Lighting Designer
David DeGrow is a designer, academic, and teacher whose work has been seen across Toronto and across Canada. He is in the third year of his PhD at the University of Toronto, where his research examines how theatre companies shape performance space, and vice versa. Selected designs include: Pyaasa (Theatre Passe Muraille/Theatre Jones Roy); Tap-Ex: Metallurgy (Tapestry Opera); Monday Nights (Sixth Man/Theatre Centre); Morro & Jasp: 9-5 (UNIT/Factory Theatre); Tagged(Greenthumb/Young People's Theatre); The Hours That Remain (Gwaandak); the tin drum (Unspun); Dreaming of Rob Ford (Mike Daisey/Crow's Theatre). It's lovely to be working with friends.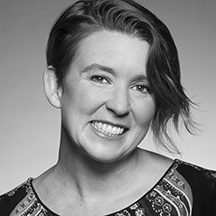 Christine Oakey
Stage Manager
Christine is no stranger to Theatre New Brunswick having worked on Little Shop of Horrors, The Bricklin, Forever Plaid, A Christmas Carol, For the Pleasure of Seeing Her Again, and Pinocchio. Born in Fredericton, she is always happy to come back from away!
She has recently been on tour with Mermaid Theatre of Nova Scotia's production of Eric Carle Favourites, travelling throughout North America for the past two years and for 40 days in mainland China last summer.
Christine has served as stage manager with many of Atlantic Canada's theatres, including 2b Theatre, WillPower, Eastern Front Theatre, and most frequently with Two Planks and a Passion where her previous credits include As You Like It, The Illiad By Fire, Our Town, The Odyssey, and Halo. Christine has worked in Regina, Prince George, Edmonton, Blyth and Toronto in addition to six seasons as Assistant Stage Manager at the Shaw Festival in Niagara­ on ­the ­Lake, Ontario. She is a graduate of the University of King's College in Halifax and the National Theatre School of Canada, and has twice received the Merritt award for Best Stage Manager, most recently in 2014
"In this masterpiece by Alistair MacLeod, Ryan gives us an adaptation that explores how we can break away from family traditions and geography when our hearts steer us in new directions. It also focuses on how we can honour our families, while continuing to follow our own path. In answering, "how can we change", this story shows us that no decision is without a cost, and to what lengths a parents love will go to support their children." - Thomas Morgan Jones | Artistic Director
LISTEN:
Thomas Morgan Jones shares his excitement about this new work by Ryan Griffith.
LISTEN:
Our radio promo for The Boat
WATCH:
Trailer: The Boat
WATCH:
Playwright Ryan Griffith Discussing The Boat
WATCH:
The cast of The Boat share their thoughts on the production
The University of New Brunswick's Faculty of Education, in partnership with Theatre New Brunswick, presents:
Teaching Ideas for Navigating TNB's, The Boat
Created by
Jessica Agnew, Brittney Bedford, Jamie Carbno, Semia Charfeddine, Christopher Collins, Meagan Cross, Joshua Davenport, Alexander Green, Michaila Kyle, Ben McLaughlin, Eve Powell, Natasha Quiring, Mireille Savoie, Ryan Slade, Norma Leah White and Jessie Winsor. Edited by Philip Sexsmith
The following teaching ideas are not meant to be complete lesson plans. Instead, they are suggested activities that a teacher might consider after having had students attend Theatre New Brunswick's production of The Boat, and/or having read Alistair MacLeod's short story. Each activity is divided into one of 3 Curricular Strands: Speaking/Listening; Reading/Viewing; and Writing/Representing. Some activities are immediate in their structure while others are suggestions for teachers to further develop. Teachers are encouraged to skim-and-scan these suggestions and to modify, develop, and differentiate them to suit individual student needs. Please consider this collection as an opportunity for your students to revisit the play and/or story. Like a 'ticket to the theatre' the following snippets are meant to be invitations to you and your class to Enter, Explore, and Expand upon a powerful story about family, tragedy, and coming of age . . . enjoy! - Philip Sexsmith, UNB Education
Download the complete PDF document
Download the complete PDF document