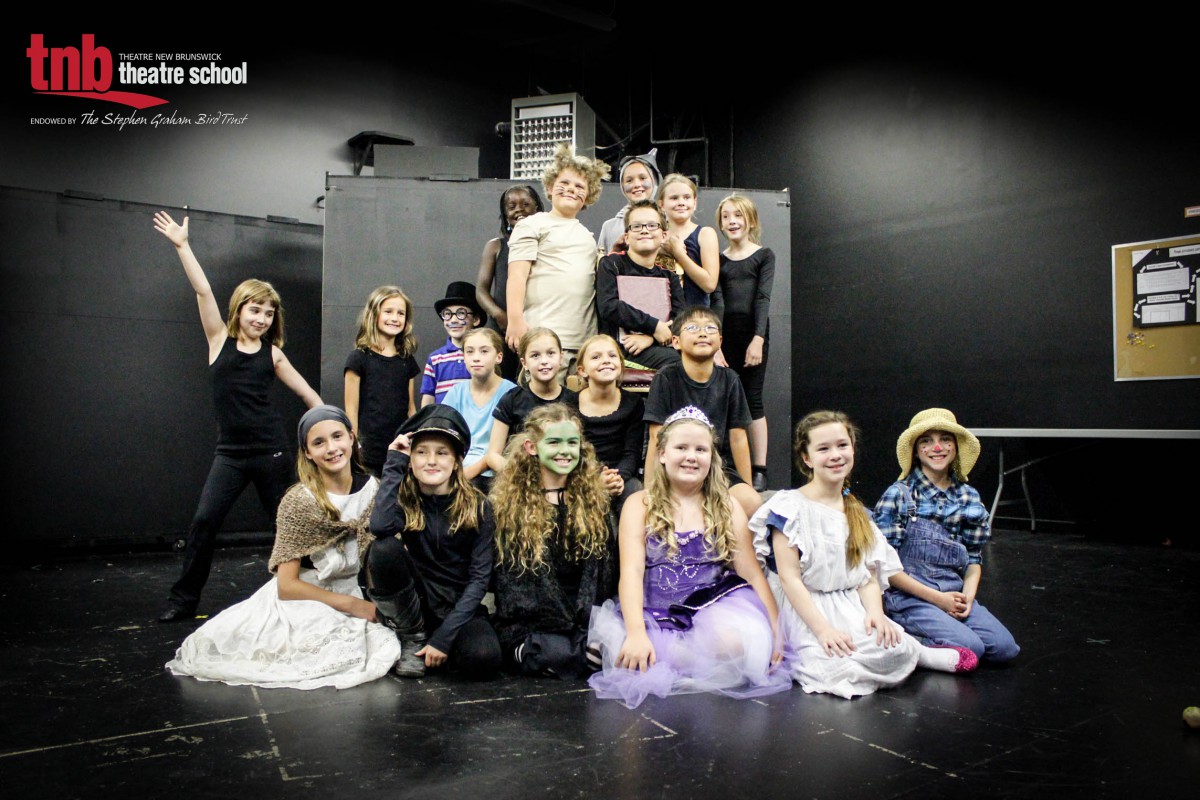 TNB Theatre School Summer Programs
June - August 2019
Every Monday in July and August there's an air of anticipation at the TNB Studio on Whiting Road as a new class of students gathers for a week of extraordinary theatre and extraordinary fun. By Friday new friendships will be formed, new skills learned and a production performed for family and friends.
Since it was founded in 1999, TNB Theatre School endowed by the Stephen Graham Bird Trust has offered outstanding training in acting, voice and movement, singing and dance in a fun and supportive environment.
Registration
Registration is now open for all summer programs:
1. Register Online: Fill out the online registration form HERE
2. Download & Email the completed registration form to theatreschool@tnb.nb.ca
TNB Theatre School Summer Program Registration Grades K-5
TNB Theatre School Summer Program Registration Grades 6-12
Please note due to varying browser requirements, if you wish to submit the registration forms via email, we recommend downloading and saving the form to your computer first before entering any information.
If you do not have the latest version of Adobe Reader installed, you can download it for free here.
3. In Person: Visit the TNB office at 55 Whiting Road to complete the registration form and make payment.
Office hours for registration and payments are Monday to Thursday, 12pm-5pm.
Payments
Payment must be received in full by the first class. TNB accepts cash, cheque, VISA or MasterCard.
Payments can be made in person at the office or with credit card over the phone by calling 506-460-1381 ext 106.
Class Sizes and Wait Lists
To ensure the highest quality teaching, each class has a strictly enforced class size. We believe these sizes ensure optimal focus and productivity, equal learning and performance opportunities, as well as allow for students to receive personalized programming and guidance from their instructions.
Due to demand for program spots, wait lists typically exist for all program levels. Students will be advised if they have been placed on wait lists. Wait-listed students could be called for enrolment until the third class of the program.
TNB Theatre School Policies
We encourage all potential and current TNB Theatre School families to familiarize themselves with our TNB Theatre School policies.

Student bursaries for our 2019-2020 season are supported in part through a grant from the Fredericton Community Foundation.