Artistic Director - Thomas Morgan Jones
Thomas is an award winning director, playwright, movement coach, dramaturg, and teacher. For over 15 years he has created theatre nationally and internationally with companies and schools that include: The Stratford Festival, Theatre Direct, Theatre Passe Muraille, The Charlottetown Festival, Carousel Players, Cia Enviezada (Brazil), NTS, Sheridan, and The Randolph Academy. He holds a BA from Guelph, an MA from UofT, and has trained with SITI Company in NYC/Madrid/Paris and SCOT in Japan and Italy.
Email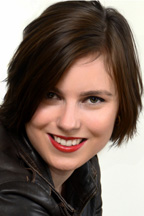 General Manager - Susan Ready
Susan is a graduate of Ryerson Theatre School and other credits include work with Ryerson Theatre School and the National Ballet School, and Montgomery Theatre.
Email
---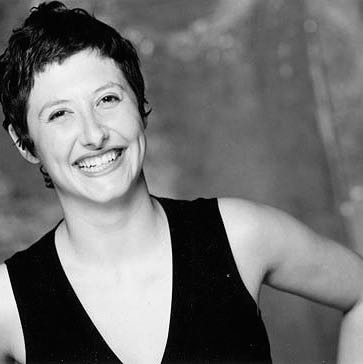 TNB Young Company Director - Lisa Anne Ross
Lisa Anne Ross is a theatre artist, educator and community arts practitioner who has studied theatre at Dalhousie University, The Dell'Arte School of Physical Theatre in California and at York University, where received her Master's in theatre as a tool for social change. Before making Fredericton her home, Lisa created, toured and performed theatre across the country including stints at The National Arts Centre, Neptune Theatre, Buddies in Bad Times Theatre, The Hysteria Festival, Rhubarb Festival and with Dusk Dances to name a few.
Currently, in addition to teaching and directing at St. Thomas University, Lisa is the Artistic Producer of Solo Chicken Productions, whose mandate is to create new works of physical theatre and to foster community arts. Solo Chicken was behind the two-year community arts project, Animating Rabbit-town and most recently the Canada 150 Project, The Bridge Project. In 2015 Solo Chicken launched the coop that aims to create opportunities for both professional and emerging NB artists. the coop's inaugural work, A Record of Us premiered at The Playhouse and will be touring New Brunswick in 2018.
Lisa first worked for TNB as an actor in the Young Company way back in 1997. Since that time she has had the opportunity to perform, teach and train with TNB and is absolutely thrilled to be joining the company again to direct the Young Company.
---
Head of Carpentry
Jamie Atkinson
Head of Props & Scenic Paint
Elaine Bellefontaine
Head of Wardrobe
Sherry Kinnear
Props and Paint Assistant
Billy Doucet
---
Box Office
The Fredericton Playhouse
We're grateful to have the opportunity to work closely with the amazing staff at The Fredericton Playhouse box office.
If you have any questions about tickets or upcoming productions, please contact the box office at 866-884-5800 or by email.