Shrek
Fantastically fun musical comedy.
From the beloved film comes this incredible musical theatre adaptation that will leave you rolling with laughter in your seats. Written by one of the most exciting teams on Broadway, this musical for all ages follows the title character, Shrek, as he goes on a quest that turns out much differently than expected...
Originally produced on Broadway by DreamWorks Theatricals and Neal Street Productions.
Book and Lyrics by David Lindsay-Abaire
Music by Jeanine Tesori
Featuring: The students of TNB Theatre School's Senior Musical Theatre program
Directed by Tania Breen
Choral Director Sarah Bell
Choreographer Josie Marasco
Set Design: Mike Johnston
Conductor and Sound Design: Michael Doherty
Lighting Design: Jeffery Fevens
Costume Design: Sherry Kinnear
Movement Coach: Thomas Morgan Jones
Stage Manager: Sally Crate
Production photo by: Matt Carter
May 4
Fredericton Playhouse | 686 Queen St | 7:30pm |Buy Tickets
May 5
Fredericton Playhouse | 686 Queen St | 7:30pm |Buy Tickets
May 6
Fredericton Playhouse | 686 Queen St | 2:00pm |Buy Tickets
Fredericton Playhouse | 686 Queen St | 7:30 pm | Buy Tickets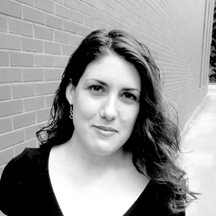 Tania Breen
Director
Tania is an educator, director and performer who has worked on stages across Atlantic Canada and has directed every TNB Theatre School production for the past ten years. Outside of her work with TNB Theatre School, she teaches in the drama department at the University of New Brunswick. Tania also performs regularly on stage as a vocalist for local bands Dub Antenna and Pretty in Pink.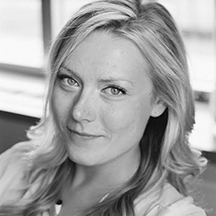 Sarah Bell
Choral Director
A proud Theatre New Brunswick alum, Sarah gained lead roles in Cats and A Chorus Line, and supporting roles in Hello Dolly and Chicago. Sarah continued her theatre studies at Mount Allison University and accomplished a degree in classical music (opera) and drama studies. At MTA she performed in several plays and musicals, most notably playing Hope in Urinetown, Serena in Fame, Susan in Company, Cathie in The Last 5 Years and Anna in Closer. Sarah's training took her to Tuscany, Italy to perform in Handel's Suor Angelica, as well as understudying the title role in Handel's Partenope for Theatro Verdi in Montecatini Terme, Tuscany. Most recently Sarah landed the role of Natalie in Blind Faith's Production of Next To Normal.
Between semesters, Sarah performed for The Calithumpian Theatre Company in Fredericton, as well as managing the summer drama camps.
Along with performing, Sarah loves to teach. She was the lead instructor at Maritime Theatre School in Halifax, as well as a voice instructor for Maritime Theatre School and Fall River School of Performing Arts. Sarah recently moved back to Fredericton to teach at Theatre New Brunswick and is currently the musical director of the theatre school. She couldn't be happier to back at TNB!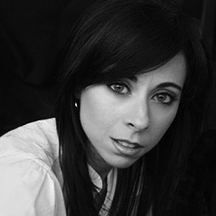 Josie Marasco
Choreographer
Josie is a Musical Theatre Performer and Dancer with over 15 years of professional experience. Highlights include: West Side Story, Evita, Kiss Me Kate, Cyrano (Stratford Festival); Chicago (Neptune Theatre); Anne of Green Gables (Charlottetetown Festival); Cinderella (Canadian Opera Company); Stunt Performer on the television show Flashpoint and Dance Instructor at Sheridan College. Josie would like to thank the Fredericton arts community for the warm welcome. Enjoy the show!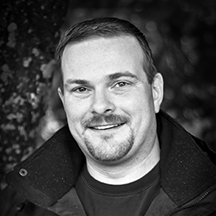 Michael Johnston
Set Designer
Mike is a set, lighting and projection designer residing in Fredericton. In addition to his freelance work, he has been technical director and resident designer for the UNB drama program since 1997. Recent design credits include The Boat (TNB), Better Living (Theatre UNB), RED (TNB & Sudbury Theatre Centre), Angel's River (NotaBle Acts), Lac Athabasca (Theatre Free Radical), and Noises Off (Saint John Theatre Company).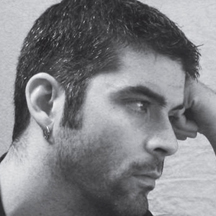 Michael Doherty
Composer and Sound Designer
Michael is an Atlantic Canadian-based composer, sound designer, producer and musical director. He is a multiple Merritt award nominee and 2007 recipient. He also received the ECMA Musician's Achievement Award and is the 2014 recipient of The Playhouse Honours. Recent credits include; Frankenstein-The Man Who Became God, A Christmas Carol, Beaverbrook; Theatre New Brunswick, 39 Steps; Harbourfront Theatre. Other selected credits include; The Lion in Winter, The Rainmaker; Watermark Theatre; Full Dark, Theatre Sheridan; As Ever, Mulgrave Rd; Homage, 2B Theatre; The Mystery of Maddy Heisler, Centaur.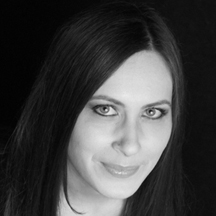 Sherry Kinnear
Costume Designer
Sherry is the costume designer for the TNB Young Company and TNB Theatre School as well as the Head of Wardrobe for all branches of the company. Sherry most recently designed costumes for Marion Bridge, Vigil, The Drowsy Chaperone, The Eighth Fire, and The Net, as well as Guys & Dolls, West Side Story, The Wizard of Oz, Les Miserables and has created costumes for A Christmas Carol, Frankenstein, Miracle on 34th Street, It's a Wonderful Life, Little Shop of Horrors, Gifts of the Magi, The Dollar Woman, Treasure Island, and many other TNB productions over the past nine years.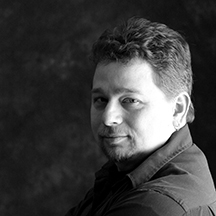 Jeffery Fevens
Lighting Designer
It's great to be back with SMT for this year's production of Shrek, The Musical. It's been a fantastic time working with Tania, and all! I hope you enjoy the show!
Select lighting design credits include: A Record of Us (the coop), Evita, Joseph and the Technicolor Dreamcoat, Next to Normal (Blind Faith Productions), The Neverending Story, On A First Name Basis, West Side Story, A Doll's House, Skin Flick (Theatre New Brunswick), Our Country's Good (Theatre UNB), Edges (Leo Hayes Music Department), Christmas @theplayhouse 12 & 13 (The Fredericton Playhouse), Grease, Oliver (Leo Hayes High School), and The Nutcracker (Dance Fredericton). Assistant Lighting Designs: Filumena, 2005 Banff Dance Festival (Banff).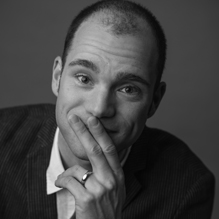 Thomas Morgan Jones
Movement Coach
Thomas is an award winning director, playwright, movement coach, dramaturg, and teacher. For over 15 years he has created theatre nationally and internationally with companies and schools that include: The Stratford Festival, Theatre Direct, Theatre Passe Muraille, The Charlottetown Festival, Carousel Players, Cia Enviezada (Brazil), NTS, Sheridan, and The Randolph Academy. He holds a BA from Guelph, an MA from UofT, and has trained with SITI Company in NYC/Madrid/Paris and SCOT in Japan and Italy.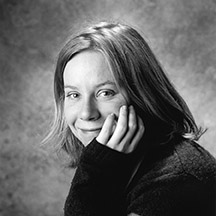 Sally Crate
Stage Manager
A graduate of the National Theatre School of Canada, Sally has worked as a touring and regional Stage Manager for a variety of Canadian and international production companies including the National Arts Centre, the Farber Foundry, Theatre New Brunswick, Ross Petty Productions, The Globe Theatre, Eastern Front Theatre, and Opera Lyra Ottawa. In her touring days, Sally traveled the planet calling shows in great houses such as Memorial Hall (Raleigh, NC), Southam Hall (Ottawa),Tsim Sha Tsui Town Hall (Hong Kong), Roy Thompson Hall (Toronto), and The Dewan Filharmonik Petronas (Kuala Lumpur). Now, as a mother of two mysterious and possibly legendary young boys, Sally holds a full time position in Patron Services with the Fredericton Playhouse while specializing in large scale musicals on the side. Previous TNB Productions credits include Chair Maker, Cricket on the Hearth, Mary's Wedding, I Love You, You're Perfect, Now Change, Rocky Horror Show, Tuesdays with Morrie, Doubt, Guys and Dolls, The Drowsy Chaperone, and Mary Poppins.
"Like all the other plays this season, the central character in this brilliantly written adaptation undergoes an enormous transformation. He is transformed by love, by empathy, and by a renewed sense of purpose. What better way to answer, 'How can we change?' " - Thomas Morgan Jones | Artistic Director
WATCH:
Thomas Morgan Jones talks about the importance of our Theatre School's annual senior musical theatre production.
WATCH:
Script to Stage #1
WATCH:
Script to Stage #2
WATCH:
Script to Stage #3
WATCH:
Script to Stage #4
WATCH:
Script to Stage #5