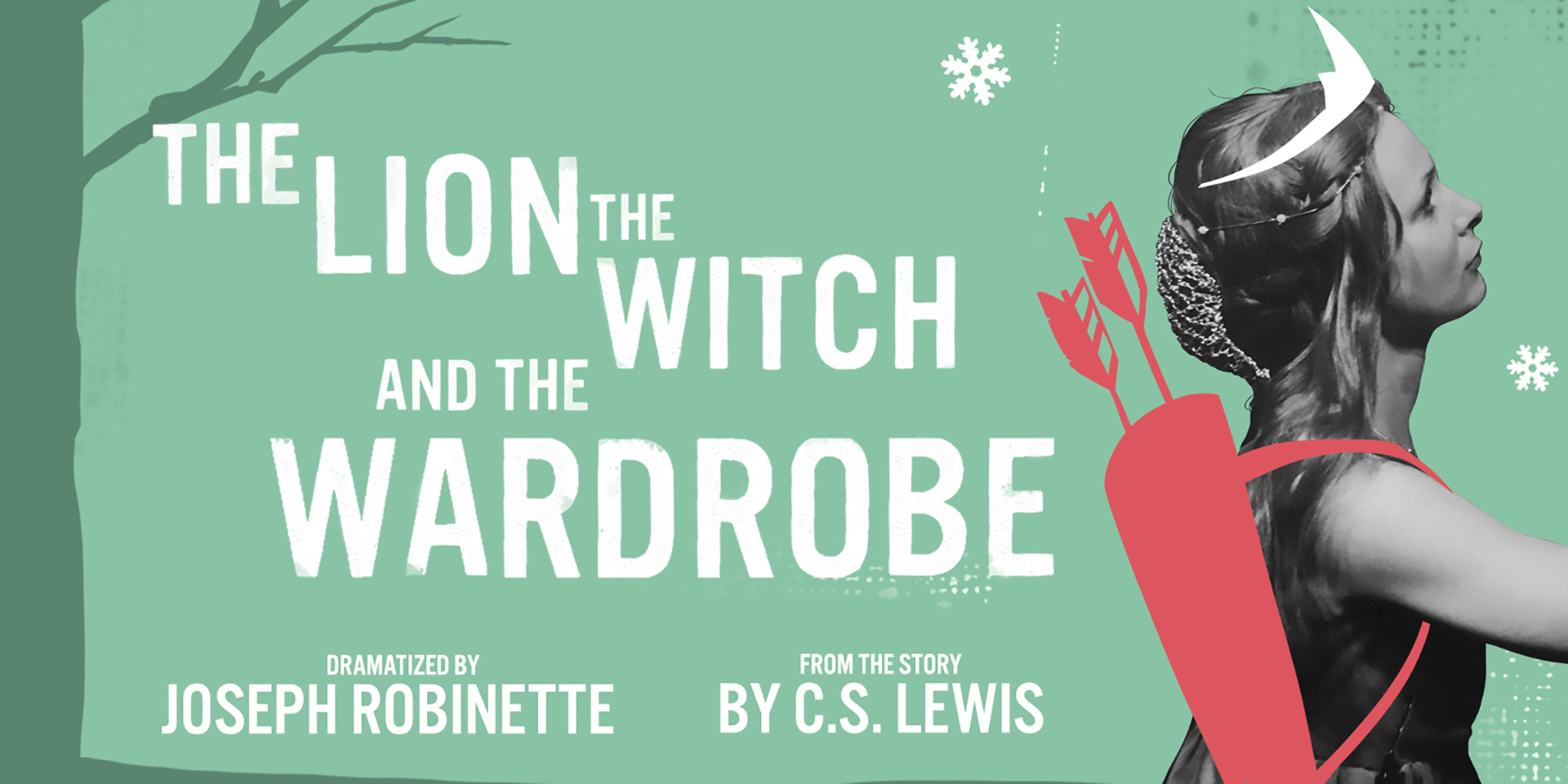 The Lion, The Witch and The Wardrobe
produced with special arrangement with Dramatic Publishing, Woodstock, IL
This classic story by C. S. Lewis comes to life on the Theatre New Brunswick stage just in time for the holiday season. When an old wardrobe reveals a passage to another world, magic awaits! Join Lucy, Edmond, Susan and Peter on an epic adventure through the land of Narnia where it's always winter but never Christmas.
Written by C.S. Lewis
Dramatized by Joseph Robinette
Directed by Lynda Hill
Featuring Allison Basha, Raven Dauda, Elena Hrkalovic, Qasim Khan, Derek Kwan, Sasha Mais, Andy Massingham, Ben Rutter, Carter Scott and Jeremiah Sparks.
Set & Costume Designer Patrick Clark
Lighting Designer Leigh Ann Vardy
Sound Designer/Composer Deanna H. Choi
Fight Director Jean-Michel Cliche
Stage Manager Tammy Faulkner
Assistant Stage Manager Kirsti Bruce
Production Manager Trent Logan
December 13
Fredericton Playhouse | 686 Queen Street, Fredericton | 7:30 p.m. | Buy Tickets
December 14
Fredericton Playhouse | 686 Queen Street, Fredericton | 7:30 p.m. | Buy Tickets
December 15
Fredericton Playhouse | 686 Queen Street, Fredericton | 2:00 p.m. | Buy Tickets
December 15
Fredericton Playhouse | 686 Queen Street, Fredericton | 7:30 p.m. | Buy Tickets
On Tour
December 16
Imperial Theatre | Saint John, NB | 7:30 p.m. | Buy Tickets
December 19
théâtre l'Escaouette | Moncton, NB | 7:30 p.m. | Buy Tickets
December 20
théâtre l'Escaouette | Moncton, NB | 7:30 p.m. | Buy Tickets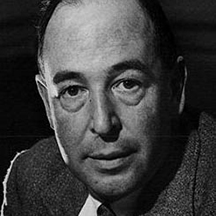 C.S. Lewis
Author
Clive Staples Lewis (29 November 1898 – 22 November 1963) was a British novelist, poet, academic, medievalist, literary critic, essayist, lay theologian, broadcaster, lecturer, and Christian apologist. He held academic positions at both Oxford University (Magdalen College, 1925–1954) and Cambridge University (Magdalene College, 1954–1963). He is best known for his works of fiction, especially The Screwtape Letters, The Chronicles of Narnia, and The Space Trilogy, and for his non-fiction Christian apologetics, such as Mere Christianity, Miracles, and The Problem of Pain.
Lewis and fellow novelist J. R. R. Tolkien were close friends. They both served on the English faculty at Oxford University, and were active in the informal Oxford literary group known as the Inklings. According to Lewis's memoir Surprised by Joy, he was baptised in the Church of Ireland, but fell away from his faith during adolescence. Lewis returned to Anglicanism at the age of 32, owing to the influence of Tolkien and other friends, and he became an "ordinary layman of the Church of England".[1] Lewis's faith profoundly affected his work, and his wartime radio broadcasts on the subject of Christianity brought him wide acclaim.
Lewis wrote more than 30 books,[2] which have been translated into more than 30 languages and have sold millions of copies. The books that make up The Chronicles of Narnia have sold the most and have been popularised on stage, TV, radio, and cinema. His philosophical writings are widely cited by Christian apologists from many denominations.
In 1956, Lewis married American writer Joy Davidman; she died of cancer four years later at the age of 45. Lewis died on 22 November 1963 from renal failure, one week before his 65th birthday. In 2013, on the 50th anniversary of his death, Lewis was honoured with a memorial in Poets' Corner in Westminster Abbey. His works entered the public domain in 2014.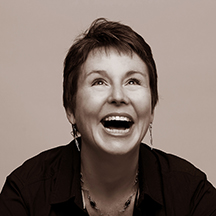 Lynda Hill
Director
Lynda Hill is a Toronto-based director, dramaturge, producer, and arts educator. Lynda is in her 17th and final season as the Artistic Director of Theatre Direct, one of Canada's leading theatres dedicated to young audiences. Her Dora award winning and nominated productions have been seen across the country and overseas with highlights including Flying Hearts, Beneath the Banyan Tree, Sanctuary Song, Old Man and the River, Alphonse, and Andrew's Tree.
Prior to joining Theatre Direct, Lynda created interdisciplinary projects under her company Willing Suspension, produced a number of radio dramas for CBC, and directed productions for Native Earth Performing Arts, Magnus Theatre, The Julliard School, Nightwood Theatre and Cahoots Theatre Projects as well as numerous independent companies. As a fellow of the Akademie Schloss Solitude, Lynda co-created No Place Like Home (1995/96) with acclaimed designer Cary Gayler which was seen in Stuttgart and Berlin, Germany.
Lynda is the proud parent along with her partner James, of two amazing young people Tessa (17) and Quinn (19).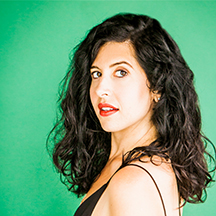 Allison Basha
For TNB: TNB Debut. Select credits. This Is Nowhere (Zuppa Theatre co); Jelly Belly Makes Garbage Delight of Alligator Pie (Neptune Theatre); Proof, The Last of The Red Hot Lovers, Little Shop of Horrors, Nunsense, Grease, Hair (STF); The Dining Room, Why Do Fools Fall In Love (New Actors' Colony Theatre); The Threepenny Opera (Opera NS); Jingle Bell Rock (Live Bait Theatre. Upcoming: Allison is in developing her one woman show Newfie Electra at Talk Is Free Theatre. Film/TV: Incorporated, M.L.E, All the Wrong Reasons, Irene. Training: MFA with Distinction in Acting at East 15 Acting School, BFA with Honours in Acting from Dal Theatre. Awards: Christine Zinck Scholarship & Charles and Mary MacLennan in Acting (Dal Theatre). Online: allisonbasha.com. Et cetera: Allison would like to thank her friends, family and mentors throughout the years and would especially like to thank her Dad, Craig Alexander, and the lovely Lynda Hill.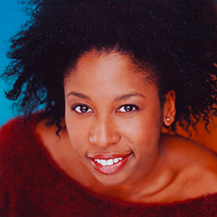 Raven Dauda
Raven is thrilled to be a part of this magical journey with Theatre New Brunswick! Previous adventures include: The Penelopiad (Nightwood/Dora recipient), Miss Julie: Freedom Summer (CanStage/Vancouver Playhouse/Dora Recipient), The Minotaur (YPT/ Dora Nominee), Doubt: A Parable (CanStage/ Dora Nominee), Intimate Apparel (Obsidian, CanStage, Citadel & Neptune Theatre Productions) and Da Kink In My Hair (Mirvish). This year Raven received a Dora for her performance in her first self-produced solo show, Addicted (ADEDO Collective/Watah Theatre).
In film & tv land, Raven has had the honour of being in: Star Trek: Discovery (CBS), Murdoch Mysteries (CBC), Designated Survivor (ABC), Heroes Reborn (NBC), Suits (USA), Orphan Black (BBC America/Space), and Rookie Blue (CTV). Raven thanks God, her family & witches everywhere for the magic they bring into her life!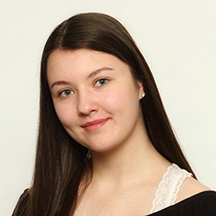 Elena Hrkalovic
Elena has been a part of the Theatre New Brunswick community for many years now. She began early in the Junior Musical Theatre Program, moved through the Intermediate Program and is currently a part of the Senior Musical Theatre Program, and loving it. Her most recent shows with Theatre New Brunswick were Shrek The Musical and Beauty and the Beast, both of which she enjoyed immensely playing various feature roles and ensemble characters.
Elena is sixteen years old and lives in Fredericton. She is very involved in the city's local theatre, working in the summers with the Fredericton Calithumpians, participating in Fredericton High School's annual production, and finding small projects in the fine arts wherever she can. Two years ago, she joined the cast of Blind Faith Production's Evita, which ran at the Fredericton Playhouse. She is truly, incredibly excited to share The Lion, the Witch and the Wardrobe with New Brunswick audiences. She is very grateful for the experience and hopes to continue to pursue theatre and drama in the years to come.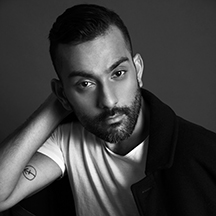 Qasim Khan
Qasim is a Dora Award winning actor who most recently starred in Paradise Lost, The Comedy of Errors (Stratford), and Acha Bacha (Theatre Passe Muraille). Other recent credits include The Changeling, Timon of Athens, Madwoman of Chaillot (Stratford); Das Ding, Hamlet, All's Well That Ends Well (Canadian Stage); Alligator Pie, The Crucible, The Royal Comedians (Soulpepper); Anne of Green Gables, Alice Through The Looking-Glass (Charlottetown Festival); and A Craigslist Cantata (Musical Stage Co./ATP/Citadel/NAC). He has played roles on Nikita, Saving Hope, Riftworld, Dan For Mayor, and Little Mosque. Qasim is excited to be reunited with Lynda Hill on this show, and many thanks to the team at TNB!
Next up, Qasim returns to Stratford to star in The Neverending Story.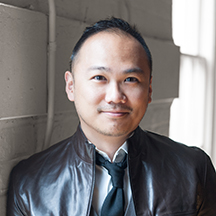 Derek Kwan
Derek Kwan is an actor, singer, and creator working at the intersection of theatre, music and movement in a number of forms including opera, clown, and puppetry. Derek recently received a Toronto Theatre Critics Award for Best Supporting Actor in a Musical as well as a Dora Mavor Moore Award nomination for Outstanding Male Performer, Musical Division for his portrayal of Boursicot in Mr. Shi and His Lover. Other recent highlights include- Sweeney Todd (Talk is Free Theatre, London), The Blue Bird (Theatre de la Sardine, Taipei), Blood Weddings (Modern Times/Aluna, Toronto), Tails From the City (Common Boots Theatre, Toronto).
This is Derek's first time in New Brunswick and all he can think of is seafood.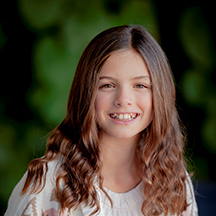 Sasha Mais
Sasha is excited to make her debut in a TNB MainStage production. She is very grateful to Lynda Hill and the team at TNB for this opportunity. Since Kindergarten, Sasha has taken part in many TNB Theatre School productions. She is now in grade six at George Street Middle School and is thrilled to be part of their upcoming Mary Poppins production. Last year she was in a short film by a Fredericton director called Letters from the Dead. Big thanks to her teachers and friends for all their support, to her siblings Sofie and Porter for their love and to her Mom and Dad for the many, many drives!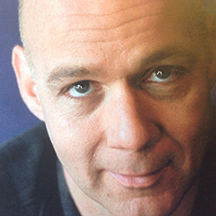 Andy Massingham
TNB: Debut. Bio: (Acting) Silence, Stuff Happens, Alice Through The Looking Glass, Metaorphoses (NAC), Twelfth Night, Measure For Measure, London Assurance, Sticks And Stones (Stratford Featival), Rough House (Nightswimming), The Financier, The Fan (Odyssey).
As Director: The Servant Of Two Masters, The Game Of Love And Chance, Arms And The Man (Odyssey).
Other: Dora Award, three Prix Rideau and Capital Critics Circle Awards. Andy also teaches at Second City and The Humber College School of Comedy.
"I hope you enjoy this magical, mystical tale!"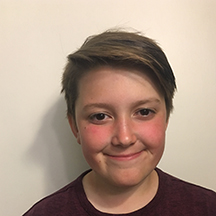 Ben Rutter
Ben is currently a grade 8 student at George Street Middle School in Fredericton, New Brunswick. He has been involved in many theatre productions with both the TNB Theatre School and George Street Middle School. Selected credits include Lurch in The Addams Family, Claude (the Mayor) in Scenes from Come from Away, Cupid in Xanadu, Jack in Newsies (TNB Theatre School), Sky Masterson in Guys and Dolls and Scuttle in The Little Mermaid (geaorge Street Middle School).
Ben was a member of the treble choir at Christ Church Cathedral from 2012 – 2015 and plays soccer, rugby and is a downhill ski racer.
"I have two older siblings who boss me around a lot, so I can relate to the character of Edmund, and his need to prove himself!"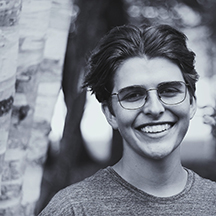 Carter Scott
Carter grew up in the beautiful town of Hampton, and is thrilled to be playing Peter in his first production with TNB. Growing up, Narnia was always an escape to a enchanting new world, and he is excited to have the opportunity to bring it to life on stage. His acting has brought him from local shows with The Saint John Theatre Company, all the way to performing at the Edinburgh Festival Fringe. He continues to grow as an actor while studying Great Books and Theatre at St. Thomas University.
"Friendship is unnecessary, like philosophy, like art.... It has no survival value; rather it is one of those things which give value to survival." - C.S. Lewis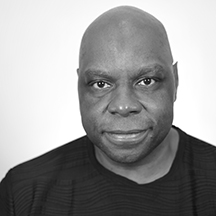 Jeremiah Sparks
Jeremiah's Theater roles include the role of Mufasa in the Toronto production of Disney's The Lion King. He has performed across the country in such memorable roles as Louis Armstrong in Satchmo Suite and Lanier Phillips in Oil and Water. He was a member of the Stratford Shakespeare Festival Company and the resident company of The National Arts Centre. He just finished a second season with the Shaw Festival.
"I'm so delighted to be a part of this company and production."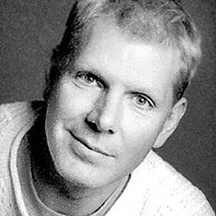 Patrick Clark
Set & Costume Designer
Patrick Clark has worked in theatres and taught in schools across Canada for the past 30 years. His designs have been seen onstage at the Stratford Festival, Shaw Festival, Guthrie Theatre, Chicago Shakespeare Theatre, Theatre New Brunswick, Neptune Theatre, Soulpepper Theatre, and Theatre Aquarius. Patrick has won three Nova Scotia Merritt Awards for Costume Design and is a recipient of the Lieutenant-Governor's Award for High Achievement in Performing Arts.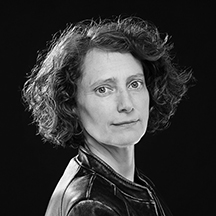 Leigh Ann Vardy
Lighting Designer
Leigh Ann is a lighting designer for theatre and dance and has worked in theatres across Canada including the Globe Theatre, Neptune Theatre, Buddies in Bad Times, Great Canadian Theatre Company, Soulpepper Theatre, Factory Theatre, The Segal Centre, Centaur Theatre, The Stratford Shakespeare Festival, and the Charlottetown Festival, among many others. Leigh Ann has won fiveRobert Merritt Awards for design and has been nominated for the Siminovitch Prize. She is an instructor and coach at the National Theatre School of Canada.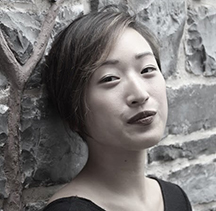 Deanna H. Choi
Sound Designer/Composer
Selected theatre credits include: Paradise Lost (Stratford Festival); Happy Place (Prairie Theatre Exchange); Honour Beat (Theatre Calgary); Fortune of Wolves, The Boat, Laurier (Theatre New Brunswick); The Wolves (Crow's Theatre/Howland Company); The Monument (Factory Theatre); Selfie (Young People's Theatre); Pearle Harbour's Chautauqua, Alien Creature (Theatre Passe Muraille), Midsummer (Thousand Islands Playhouse); 1837: The Farmers' Revolt, Ipperwash (Blyth Festival). Film/TV: Prey (short). Awards: Nominated for the Pauline McGibbon Award in design (Ontario Arts Council). Other: Graduate of Queen's University (neuroscience, theatre), Royal Conservatory of Music (gold medal in violin performance). www.deannahchoi.com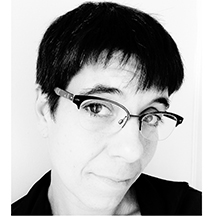 Tammy Faulkner
Stage Manager
For TNB: Finding Wolastoq Voice, A Christmas Carol, Little Women – The Broadway Musical, Red, Miracle on 34th Street, The Last Five Years, Little Shop of Horrors, It's A Wonderful Life (2012), Oleanna, The Musical of Musicals (SM), Hilda's Yard, The Bricklin, Hockey Dreams, Treasure Island/The Marketeer, It's A Wonderful Life (2009), Doubt/La Tour, Tuesdays With Morrie, Vinci, For the Pleasure of Seeing Her Again, The Love List (ASM), A Christmas Carol (ASM & Production Manager), and Forever Plaid (Production Manager).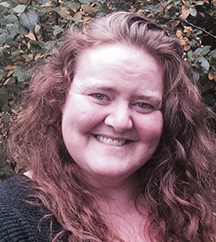 Kirsti Bruce
Assistant Stage Manager
Kirsti is thrilled to be working with Theatre New Brunswick again this season. She previously stage managed Any Given Moment, Ferry Tales and Ivor Johnson's Neighbors for Ship's Company. Other stage management favorites include Robin Hood, (Torrent Productions), Kindness (Manitoba Theatre for Young People), I, Claudia (Thousand Islands Playhouse - Firehall Theatre) and The Maritime Way of Life (Live Bait Theatre). As an Assistant Stage Manager, a couple of favorites include Cabaret (Neptune Theatre) and Fiddler on the Roof (Thousand Islands Playhouse).
Diane Leblanc in Othello (1973), written by William Shakespeare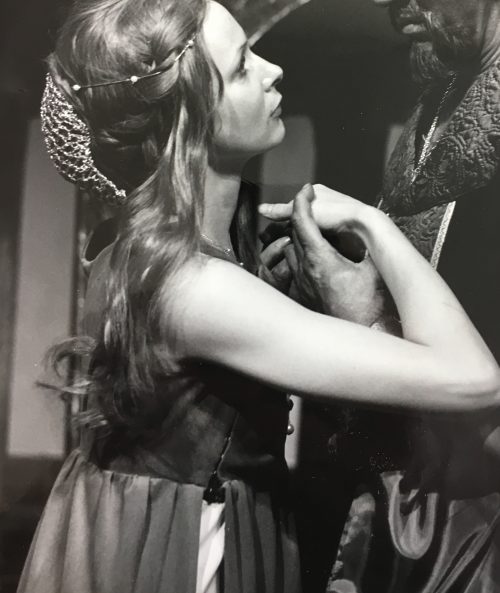 Read the story behind the photo:
This image features actor Diana Leblanc in a photo taken during rehearsals for our 1973 production of Othello, by William Shakespeare, directed by Ted Follows. As the final production in our fifth season, Othello was performed at the Fredericton Playhouse October 22-27 and later toured to Sussex, Woodstock, Campbellton, Bathurst, Chatham, Moncton, Saint John and St. Stephen. Tickets for our 1973 season ranged from $1.25 to $4.00!
Special thanks to Diana Leblanc for granting us permission to include her likeness as part of our 50th season.
WATCH:
LISTEN:
Artistic Director Thomas Morgan Jones talks about his love for Narnina and why he chose to include The Lion, The Witch and The Wardrobe as part of Theatre New Brunswick's 50th anniversary season.