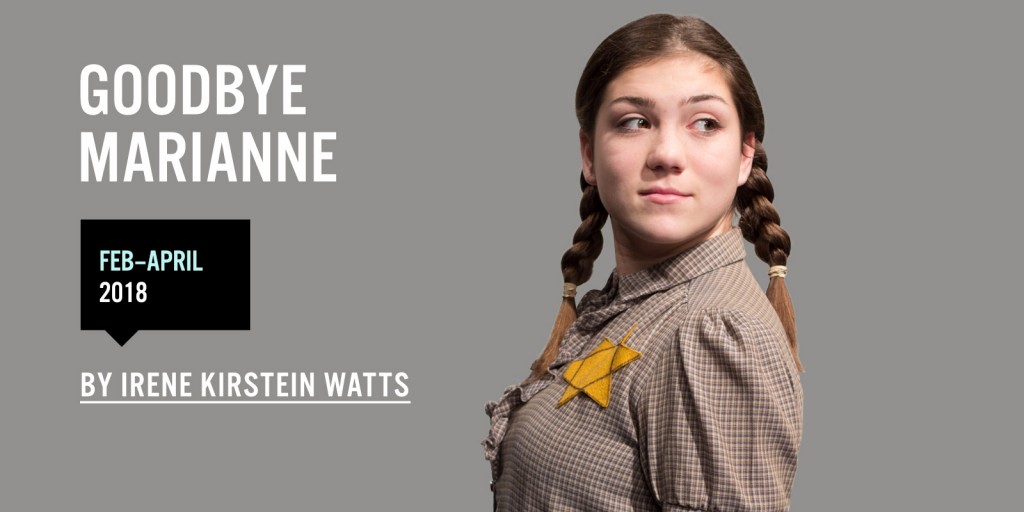 Goodbye Marianne
A special production marking the 8oth anniversary of the Night of Broken Glass.
On the 80th anniversary of the Night of Broken Glass, TNB Young Company share the true story of one Jewish family as they face the growing upheaval and political unrest brought on by the rise of Germany's Nazi Party.
Written by Irene Kirstein Watts
Directed by Lisa Anne Ross
Costume Design: Sherry Kinnear
Composition and Sound Design: Michael Doherty
Production photo by: Matt Carter
On Tour
February - April 2018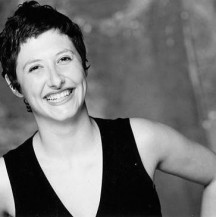 Lisa Anne Ross*
Director
Lisa Anne Ross, the Artistic Producer of Solo Chicken Productions, is a Fredericton based director, creator and community arts practitioner who has studied theatre at Dalhousie University, The Dell'Arte International School of Physical Theatre in Blue Lake, California and at York University, where received her Master's in theatre as a tool for social change. Lisa Anne teaches and directs at St. Thomas University and alongside Lesandra Dodson, is the Co-Artistic Director of the coop, which is a new initiative launched by Solo Chicken that aims to create opportunities for both professional and emerging New Brunswick artists. Working on The Bridge Project has been a wonderful opportunity to connect with artists and community members across the city and participate in bringing a vibrant, diverse perspective of our history to life.
* The participation of this Artist is arranged by permission of Canadian Actors' Equity Association under the provisions of the Dance-Opera-Theatre Policy.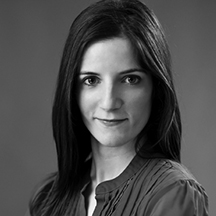 Rachel Hasting
Rachel is excited to join TNB YoCo again bringing Corrie to life with all the joy and spunk she possesses. Her debut was as Little Boy last season in The Space Between, a play with no words and much heart. Select Theatre credits include: Amy, The Wrath of Ponzi (TNT), Liz, Redfish (Halifax Theatre for Young People), Marta, Company (Dartmouth Players) Tanis, The Vic (Walking Tall Theatre Collective), a puppeteer in 937 (Two Planks and a Passion) and Code Green (Mermaid Theatre), Ghost/Pedringano, The Spanish Tragedy, and Julia, The Duchess of Malfi (The Villain's Theatre), Dawn, Les & Dawn (Firething Theatre Collective), and various roles with DalTheatre Productions. Thanks to her parents for their constant support and for being her biggest fans.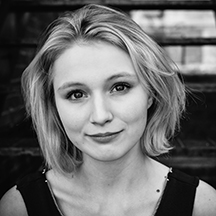 Amelia Hay
Having been trained in a TNB's theatre school from the ages of 12 to 17, Amelia Jeanne Hay is very excited to be touring with TNB's very own Young Company. Amelia has acted in various productions in Fredericton, New Brunswick including Angel's River for Notable Acts in 2015, In This Place with Next Folding Theatre Company (2016), and The Comedy of Errors with Bard in the Barracks (2017). This will be Amelia's second year touring the province, having previously toured with the Calithumpians. She cannot wait to reach new audiences and explore this beautiful province once more.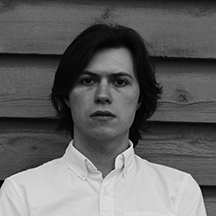 Sam Vigneault
Sam Vigneault is a Dartmouth born actor and musician. He has recently graduated from the acting program at The Fountain School of Performing Arts. Sam is thrilled to be a part of Theatre New Brunswick's Young Company, and he would like to thank TNB for giving him the opportunity to take his craft outside of his Home Province of Nova Scotia. Selected theatre credits: King Arthur (Opera Nova Scotia/ Zuppa Theatre), The Murder Play (Taboo Theatre), Bone Cage (Matchstick Theatre), Nine Compositions: Interactions with Art (HTYP).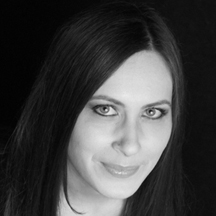 Sherry Kinnear
Costume Designer
Sherry is the costume designer for the TNB Young Company and TNB Theatre School as well as the Head of Wardrobe for all branches of the company. Sherry most recently designed costumes for Marion Bridge, Vigil, The Drowsy Chaperone, The Eighth Fire, and The Net, as well as Guys & Dolls, West Side Story, The Wizard of Oz, Les Miserables and has created costumes for A Christmas Carol, Frankenstein, Miracle on 34th Street, It's a Wonderful Life, Little Shop of Horrors, Gifts of the Magi, The Dollar Woman, Treasure Island, and many other TNB productions over the past nine years.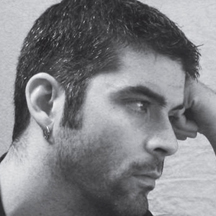 Michael Doherty
Composer and Sound Designer
Michael is an Atlantic Canadian-based composer, sound designer, producer and musical director. He is a multiple Merritt award nominee and 2007 recipient. He also received the ECMA Musician's Achievement Award and is the 2014 recipient of The Playhouse Honours. Michael is currently the resident composer & sound designer for Theatre New Brunswick. Recent credits include; Frankenstein-The Man Who Became God, A Christmas Carol, Beaverbrook; Theatre New Brunswick, 39 Steps; Harbourfront Theatre. Other selected credits include; The Lion in Winter, The Rainmaker; Watermark Theatre; Full Dark, Theatre Sheridan; As Ever, Mulgrave Rd; Homage, 2B Theatre; The Mystery of Maddy Heisler, Centaur.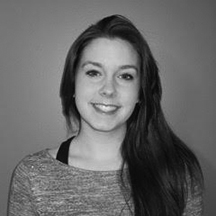 Nikki Vigneault
Stage Manager
Nikki is a recent graduate of York University, specializing in theatre production. Along with working with Theatre New Brunswick she has also worked with several other Fredericton theatre companies, including two summer seasons as a production manager for the Calithumpians (2016,2017), assistant stage managing Collective Theatrics' production of Cabaret (2017), and stage managing two of Branch Out Productions' latest shows, Disaster! (2017), and Oliver! (2018).
It is difficult to believe that it has been 80 years since the Night of Broken Glass. Watts gives us a beautifully told story of a time when incremental change led to atrocity. How could it have been stopped? What could have been done? Who was/is/would be responsible? These questions weigh heavily and through them we are able to see our world with a poignant perspective. History repeating is a terrifying notion in this regard and we are proud to be bringing this important story to schools and young audiences for this very reason. - TMJ
LISTEN:
Thomas Morgan Jones talks about the importance of sharing this story.