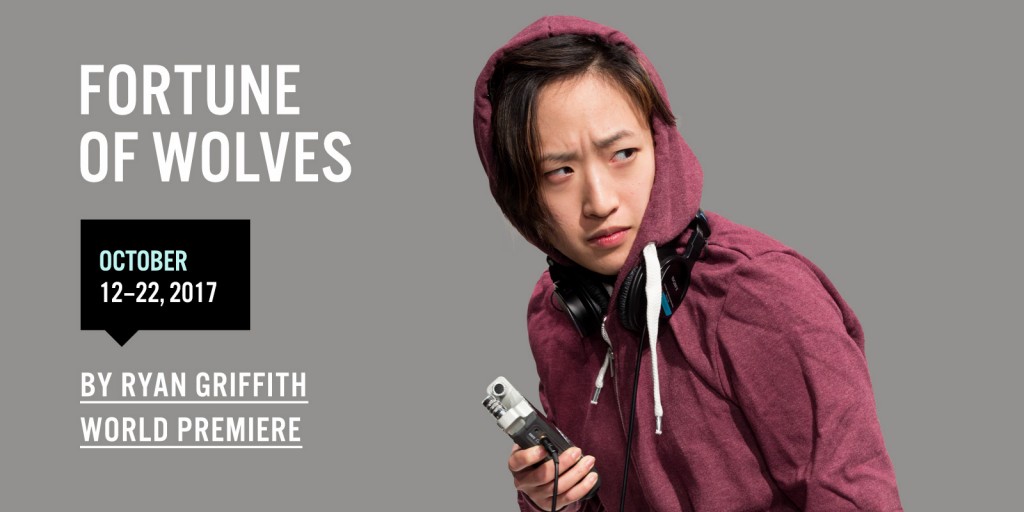 Fortune of Wolves
The dark imagery of Stephen King meets the catastrophic world of The Walking Dead.
A young man sets out to document his cross-Canada adventure only to find myself in the midst of a apocalyptic event. The dark imagery of Stephen King meets the catastrophic world of The Walking Dead in this world premiere production by New Brunswick playwright Ryan Griffith.
In this epic play, dice are rolled before each performance to determine which characters will tell the story. No two performances will be the same. Which story will you see?
Written by Ryan Griffith.
Featuring: Carlos Gonzalez-Vio, Kimwun Perehinec, Graham Percy and Michaela Washburn
Directed by Thomas Morgan Jones
Lighting Design: David Degrow
Composition and Sound Design: Deanna Choi
Costume Design: Sherry Kinnear
Stage Manager: Tammy Faulkner
Assistant Director: Victoria Stacey
Production photo by: Matt Carter
October 12
Open Space Theatre | 55 Whiting Road | 7:30 pm | Buy Tickets
October 13
Open Space Theatre | 55 Whiting Road | 7:30 pm | Buy Tickets
October 14
Open Space Theatre | 55 Whiting Road | 2:00 pm & 7:30 pm | Buy Tickets
October 15
Open Space Theatre | 55 Whiting Road | 2:00 pm | Pay What You Wish
October 19
Open Space Theatre | 55 Whiting Road | 7:30 pm | Buy Tickets
October 20
Open Space Theatre | 55 Whiting Road | 7:30 pm | Buy Tickets
October 21
Open Space Theatre | 55 Whiting Road | 7:30 pm | Buy Tickets
October 22
Open Space Theatre | 55 Whiting Road | 2:00 pm | Buy Tickets
On Tour*
October 24, 2017
McCain Theatre | Woodstock, NB | 7:30 pm | Buy Tickets
October 25, 2017
W. C. O'Neill Arena Theatre | St. Andrews, NB | 7:30 pm | Buy Tickets
October 26, 2017
BMO Theatre | Saint John, NB | 7:30 pm | Buy Tickets
October 27, 2017
théatre l'Escaouette | Moncton, NB | 7:30 pm | Buy Tickets
October 28, 2017
Bathurst High School | Bathurst, NB | 7:30 pm | Buy Tickets
October 29, 2017
Kins Centre | Miramichi, NB | 7:30 pm | Buy Tickets
October 30, 2017
Purdy Crawford Centre for the Arts | Sackville, NB | 7:30 pm | Buy Tickets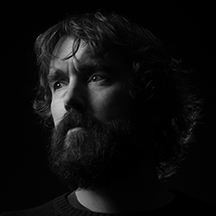 Ryan Griffith
Ryan Griffith grew up along the banks of the Saint John River in Lower Woodstock, New Brunswick. A graduate of the National Theatre School of Canada, Ryan enjoys performing and writing for theatres in his home province. His play LUTZ was published by Playwrights Canada Press in 2011. His short play Shepody, Rage And Wolfe was recently featured as part of the National Elevator Project Plays produced by Theatre Yes in Edmonton and Halifax. Currently, he is working on a new two-act play called Wharf (developed with assistance from the 2015 Banff Playwrights Colony, Arts NB, PARC and the Canada Council for the Arts), a short book called Fortune of Wolves, a television show called Fred and Carl Are Park Rangers and he is once again serving as the Artistic Director for the Next Folding Theatre Company in Fredericton, NB.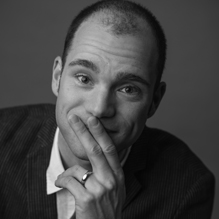 Thomas Morgan Jones
Director
Thomas is an award winning director, playwright, movement coach, dramaturg, and teacher. For over 15 years he has created theatre nationally and internationally with companies and schools that include: The Stratford Festival, Theatre Direct, Theatre Passe Muraille, The Charlottetown Festival, Carousel Players, Cia Enviezada (Brazil), NTS, Sheridan, and The Randolph Academy. He holds a BA from Guelph, an MA from UofT, and has trained with SITI Company in NYC/Madrid/Paris and SCOT in Japan and Italy.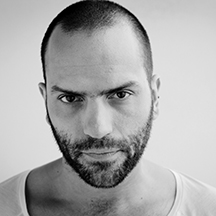 Carlos Gonzalez-Vio
Carlos is a Toronto based performer and translator. He has been nominated three times for a Dora Mavor Moore Award in the ensemble category. Stage credits include: Kiss (ARC/Theatre Smash/Canadian Stage), Blood Weddings (Modern Times/Aluna Theatre), Pomona (ARC), Brave New World (Litmus Theatre), The Death of the King (Modern Times/Theatre Centre), Hallaj (Modern Times), Elora Gorge (The Room), Nohayquiensepa (Aluna Theatre), Endings (Passbo Dance), and Crave (Nightwood Theatre). Screen credits include: The Expanse, Bitten, Orphan Black, and Flashpoint. Carlos is thrilled that Fortune of Wolves at Theatre New Brunswick represents the first time he will be performing outside his home province within Canada. Thank you.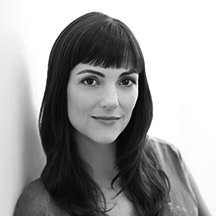 Kimwun Perehinec
Kimwun is a Toronto-based actor (twice Dora-nominated in the ensemble category), artist educator and theatre producer. She is thrilled to be making her debut at Theatre New Brunswick. Recent credits include the world premieres of What Linda Said and Don't Talk to Me Like I'm Your Wife (SummerWorks), Frankenstein's Boy and Madhouse Variations (Eldritch Theatre), Love, Dishonor, Marry, Die, Cherish, Perish (Studio 180 Theatre/PANAMANIA) and Like Wolves (GCTC); a Western Canada tour of The Watershed (Porte Parole); and the Toronto premieres of You Will Remember Me (Tarragon Theatre/Studio 180) and Clybourne Park (Studio 180/Mirvish/Canadian Stage). As a co-founder of Studio 180 Theatre, she was a core member of the company's artistic team from 2002 to 2017.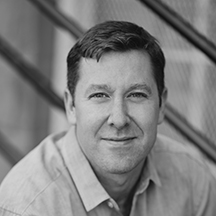 Graham Percy
Graham is a Saint John native who currently makes his home in Calgary. He began his professional career with TNB back in 1989, and has performed steadily across the country every since. TNB audiences might remember him for his work in The Hobbit, Doubt, The Dollar Woman, Beaverbrook, and more recently, The Boat.
Other recent projects include the world premiere of Amy McKay's Nothing Less! with Two Planks, the premieres of the Farewell My Lovely, and The Big Sleep with Vertigo Theatre, and a production of The Audience with Theatre Calgary. Upcoming projects include his seventh season as part of Theatre Calgary's A Christmas Carol, and a new production of Twelfth Night directed by NAC artistic director Jillian Keiley.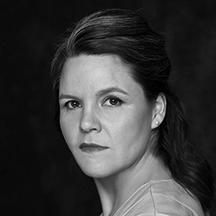 Michaela Washburn
Michaela Washburn is over the moon to be making her debut with Theatre New Brunswick! Hailing from Alberta, but now based in Toronto, she is a proud Métis artist of English, Irish, French and Cree descent. Now based in Toronto, her expertise spans theatre, film, hosting, writing, spoken word, clown, improvisation, workshop facilitation and stand-up. A four time Dora nominated artist, Michaela was also nominated for the K. M. Hunter Artist Award for Theatre. She has performed internationally at festivals and theatres in Wales, Aruba and across Canada and the United States.
Upcoming, Michaela can be seen as Louis Riel in VideoCabaret's Confederation Series at Soulpepper in Toronto this June through August. Also, tune in Saturday nights on APTN and visit the Guilt Free Zone and see if you can spot Michaela in one of her fifteen characters!!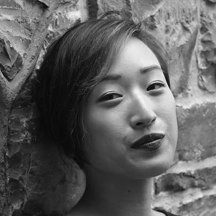 Deanna Choi
Composer & Sound Designer
Deanna H. Choi is a performer, sound designer, and composer with a degree in behavioural neuroscience. She hails from Kingston, ON, but now calls Toronto home. She co-founded the Badass Brahms Chamber Collective, and completed residencies with the National Youth Orchestra, the Banff Centre, the NAC, and Stanford. Previously with TNB, she designed and composed music for The Boat (2017) and Laurier (2016). Other theatre design credits include: Alien Creature (Theatre Passe-Muraille), The Death of Mrs. Gandhi (Next Stage), This Is How We Got Here (Summerworks). She is a nominee of the Pauline McGibbon award. Her life goal is to have as much Zen as a three-toed Bradypus sloth. Many thanks to the TNB family for the opportunity to come back to "Narnia". deannahchoi.com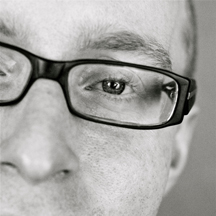 David DeGrow
Lighting Designer
David DeGrow is a designer, academic, and teacher whose work has been seen across Toronto and across Canada. He is in the third year of his PhD at the University of Toronto, where his research examines how theatre companies shape performance space, and vice versa. Selected designs include: Pyaasa (Theatre Passe Muraille/Theatre Jones Roy); Tap-Ex: Metallurgy (Tapestry Opera); Monday Nights (Sixth Man/Theatre Centre); Morro & Jasp: 9-5 (UNIT/Factory Theatre); Tagged(Greenthumb/Young People's Theatre); The Hours That Remain (Gwaandak); the tin drum (Unspun); Dreaming of Rob Ford (Mike Daisey/Crow's Theatre). It's lovely to be working with friends.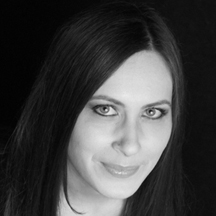 Sherry Kinnear
Costume Designer
Sherry is the costume designer for the TNB Young Company and TNB Theatre School as well as the Head of Wardrobe for all branches of the company. Sherry most recently designed costumes for The Boat, , The Snow Queen, A Sunday Affair, Marion Bridge, Vigil, The Drowsy Chaperone, The Eighth Fire, and The Net, as well as Guys & Dolls, West Side Story, The Wizard of Oz, Les Miserables and has created costumes for A Christmas Carol, Frankenstein, Miracle on 34th Street, It's a Wonderful Life, Little Shop of Horrors, Gifts of the Magi, The Dollar Woman, Treasure Island, and many other TNB productions over the past nine years.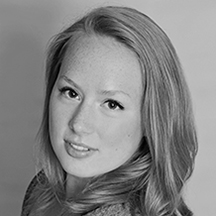 Victoria Stacey
Assistant Director
Victoria Stacey is a teaching artist, choreographer, and aspiring director. She spends her time travelling between Toronto and Woodstock, Ontario to work on various theatre and dance projects. From 2015-2017 she was the Associate Artistic Director of Theatre Direct where she enjoyed leading residencies in local schools and directing the Wednesday After-School Drama Ensemble. Victoria was awarded a Professional Theatre Training Program grant to participate in a movement intensive with Ellen Lauren of the SITI Company and to train in directing with Thomas Morgan Jones. Victoria holds a Bachelor of Arts, Honours from York University. Thanks and gratitude to the TNB team and to Thomas for sharing his process.
The services of Victoria Stacey were made possible through Theatre Ontario's Professional Theatre Training Program, funded by the Ontario Arts Council, an agency of the Government of Ontario.
Ryan has shared with us that this play is his examination of how we can find hope in the darkest of situations. I find that this play examines how we as individuals and as a larger community either reach out to help others in these times, or find ways to pull into ourselves. Answering our season question, Fortune of Wolves gives us a massive cross section of humanity and offers the idea that in times of crisis we show who we truly are. - Thomas Morgan Jones | Artistic Director
LISTEN:
Artistic Director Thomas Morgan Jones shares his thoughts on Fortune of Wolves.
How would you describe the play?: