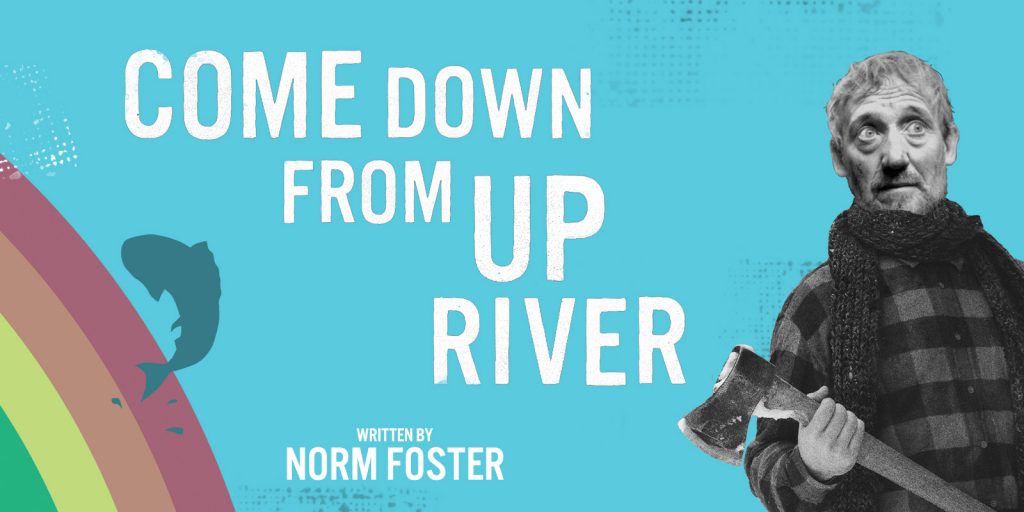 Come Down From Up River
A world premiere production from The Foster Festival
Shaver Bennett has lived a rather solitary life as a logger in the woods of northern New Brunswick. One day he arrives at the doorstep of his estranged sister's daughter, whom he hasn't seen in 20 years. The niece, Bonnie Doyle and her wife Liv Arsenault welcome him into their lives in this sweetly moving tale. Set in Saint John, New Brunswick, Come Down From Up River explores family and forgiveness with a healthy dose of laughter sprinkled with tears.
Written by Norm Foster
Directed by Patricia Vanstone
Featuring Kirsten Alter, Peter Krantz and Amanda Parsons.
Production Manager Brian Cumberland
Set and Costume Designer Peter Hartwell
Lighting Designer Chris Malkowski
Stage Manager Meghan Speakman
Apprentice Stage Manager Loralie Pollard
Sound Editing John Roby*
*The Foster Festival thanks John Rody for generously donating his talent and hard work.

November 8
Fredericton Playhouse | 686 Queen Street, Fredericton | 7:30 p.m. | Buy Tickets
November 9
Fredericton Playhouse | 686 Queen Street, Fredericton | 7:30 p.m. | Buy Tickets
November 10
Fredericton Playhouse | 686 Queen Street, Fredericton | 2:00 p.m. | Buy Tickets
November 10
Fredericton Playhouse | 686 Queen Street, Fredericton | 7:30 p.m. | Buy Tickets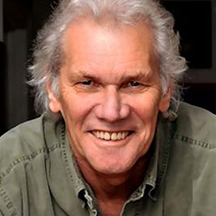 Norm Foster
Playwright
Norm Foster has been called Canada's preeminent comic playwright. He is the most produced playwright in the history of the country and he receives, on average, an astounding one hundred and fifty productions of his plays each year. It has been said that on any given day of the year, there is a Norm Foster play either in rehearsal or in performance somewhere in the world.
Halifax Chronicle-Herald columnist Ron Foley writes, "Foster's stage writing remains one of Canada's greatest theatrical treasures", and The Calgary Herald describes him as "one of the funniest writers of intelligent comedy in Canadian theatre today."
The Foster Festival applauds Norm's 2017 appointment as an Officer of the Order of Canada, for his body of work. The Order of Canada is the highest civilian honour in the nation.
Mr. Foster has fifty-two plays to his credit and is currently working on three new ones, simultaneously.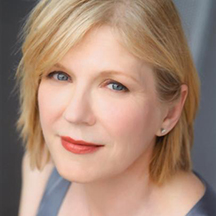 Patricia Vanstone
Director
Passionate about Canadian theatre, Patricia Vanstone has performed in, dramaturged and directed many new works over the past 35 years at theatres across Canada.
Patricia is the recipient of a DORA Award for her production of Beo's Bedroom and was nominated for her performance of bad girl Mary Mitchell in the 'Bop Musical' Girls In The Gang (Blyth Festival, Factory Theatre and The National Arts Centre).
Patricia's association with Norm Foster began in 1984 while working on the world premiere of The Mellville Boys at Theatre New Brunswick.
Since then she has performed in The Long Weekend, Old Love and On A First Name Basis with Norm as well as starring in the world premieres of Hilda's Yard and Jenny's House of Joy.
Patricia had the pleasure of revisiting The Mellville Boys as a director for the Blyth Festival.
Patricia has directed the following Norm Foster World Premieres for The Foster Festival:
• Halfway There, 2016
• Screwball Comedy, 2017
• Lunenburg, 2017
• Come Down From Up River, 2018
• Renovations For Six, 2018
Favourite directing credits include:
• The Melville Boys
• Driving Miss Daisy
• Noises Off
• Anne (World Premiere)
• Ceili House (World Premiere)
• Quiet! I'm Talking
• Joy
• Midnight Sun
Most recently, Patricia has directed and produced A Woman of independent Means – starring Susan Clark – in Toronto, Jacksonville, Florida and Tucson, Arizona.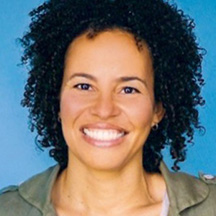 Kirsten Alter
Actor
Kirsten, is excited to be returning to the Foster Festival stage! Born and raised in New Brunswick, where this play takes place, makes her return that much more special.
A Theatre, TV and Film actress with over 20 years in the business, Kirsten has lived and worked from coast to coast.
Select Theatres include:
• Vancouver Playhouse
• Electric Theatre Company (Vancouver)
• ACT (Seattle)
• ETC (Calgary)
• Lunchbox Theatre (Calgary)
• Workshop West (Edmonton)
• Canadian Stage (Toronto)
Select TV Credits include:
• Orphan Black
• Designated Survivor
• Girlfriend's Guide to Divorce
• The Arrangement
• Good Witch
A graduate of Vancouver's Studio 58, Kirsten is the recipient of a Jessie Richardson award.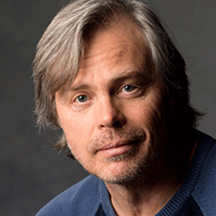 Peter Krantz
Actor
Come Down From Up River marks Peter Krantz's second appearance at The Foster Festival. Peter has been an actor for over three decades.
He has had 28 seasons at the Shaw Festival where he last performed Alfred Doolittle in Pygmalion.
Some of his many critically acclaimed roles have been:
• Elwood Dowd in Harvey
• Teddy in Faither Healer
• Alan in Time and the Conways
• Det. McLeod in Detective Story
He has also had leading roles in:
• Little Foxes
• Invisible Man
• St Joan
• Bus Stop
• Devil's Disciple
• The Cruicible and many, many, many more
He has performed across Canada for ATP, Theatre Calgaray, Citadel, MTC, Theatre London, Toronto Free, Tarragon, CanStage, Neptune and the National Arts Centre.
He can also be seen in the films:
• Exotica and Speaking Parts for Atom Egoyan
• The Ref
• Mail to Chief for Disney
• and over 20 appearances on network television
Peter has a BFA in Acting from Ryerson University.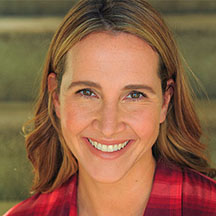 Amanda Parsons
Actor
Amanda is beyond grateful and twitterpatted to be joining The Foster Festival in the World Premiere of Come Down From Up River.
Originally from Nova Scotia, she is a graduate of Dalhousie University's Acting Program. After many years of acting in Toronto she is now based in Los Angeles, California where she continues to hone her craft.
Favourite Theatre Credits include:
• Nora in Wrong For Each Other, Harbourside Playhouse
• Maria in Twelfth Night, Shakespeare by the Sea
• Dogberry in Much Ado About Nothing, Shakespeare in the Rough
• Mrs. Cratchit in A Christmas Carol, Theatre Orangeville
• Jill in Skin Flick, Victoria Playhouse
Some TV/Film Credits include:
• Paige in Oct 23rd
• Ms Fine in My Babysitter's a Vampire
• Emily Irving in Everyone's Hero
Amanda is the voice of The Children's Hospital of Los Angeles as well as the little voice you hear coming from your Apple TV.
She is thrilled to be home and to share some heartfelt laughs with a great cast, family, and friends. She would also like to give a shout out to her incredibly supportive husband.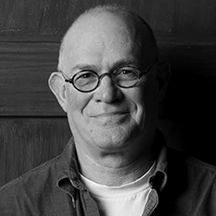 Peter Hartwell
Set & Costume Designer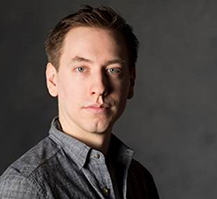 Chris Malkowski
Lighting Designer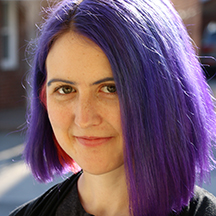 Meghan Speakman
Stage Manager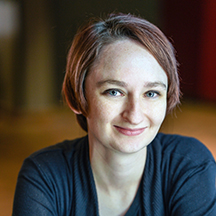 Loralie Pollard
Apprentice Stage Manager
Brian Cumberland
Production Manager
John Roby
Sound Editor
*The Foster Festival thanks John Roby for generously donating his talent and hard work.
Kenneth Wickes in The Dollar Woman (1977), written by Walter Learning and Alden Nowlan | Directed by Timothy Bond.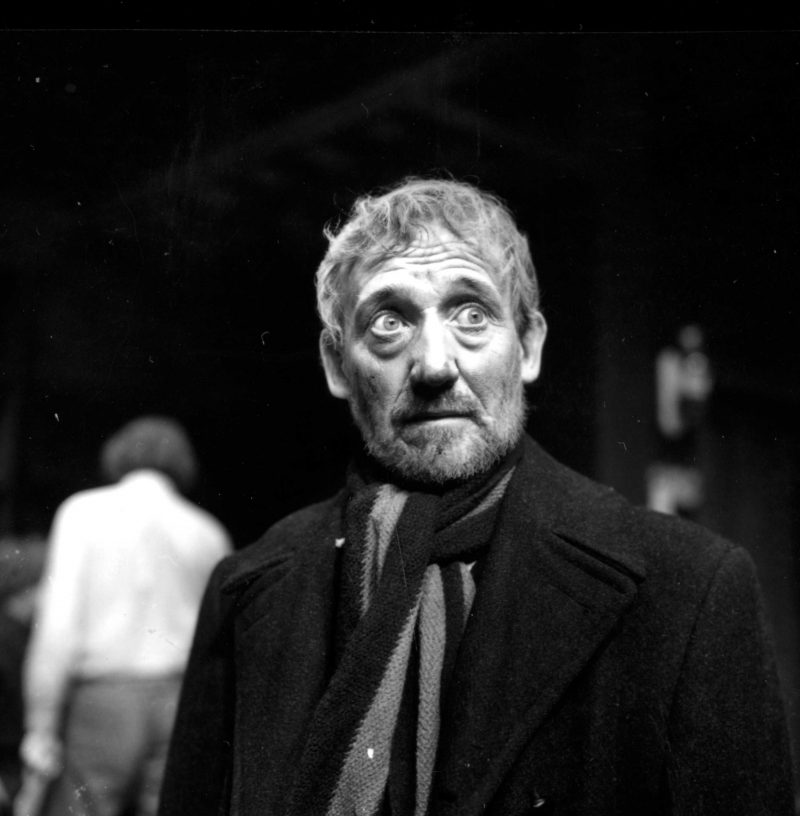 Read the story behind the photo:
This image features actor Kenneth Wickes in a photo taken during rehearsals for our 1977 world premiere production of The Dollar Woman, written by Walter Learning and Alden Nowlan, directed by Walter Learning. Prior to his successful acting career, Kenneth ("Kenny" to his friends) served in the British Army in Italy and Iraq during the Second World War and was the proud recipient of three military service medals. Mr. Wickes likeness was reproduced with the kind permission of his estate.
LISTEN:
Artistic Director Thomas Morgan Jones talks about Norm Foster's return to the Playhouse stage as part of Theatre New Brunswick's 50th anniversary season.