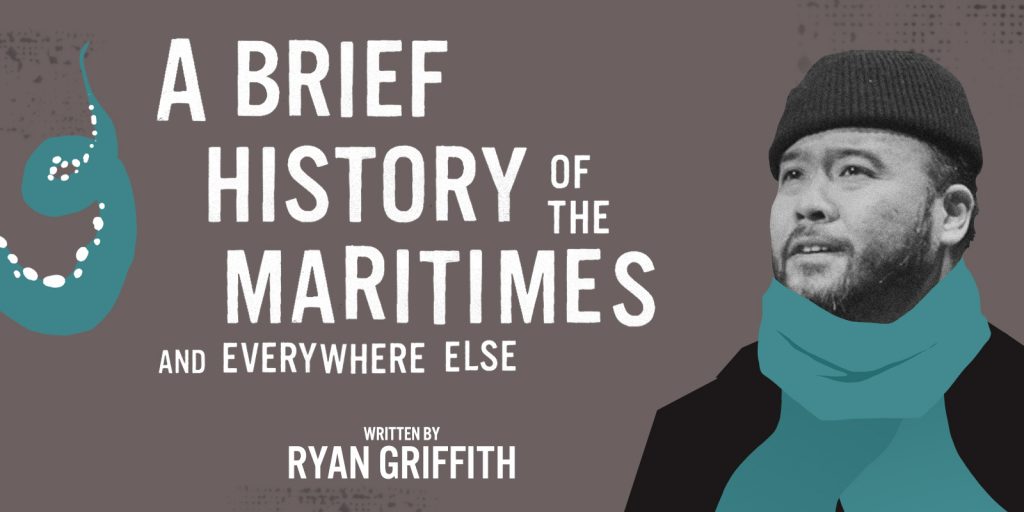 A Brief History of the Maritimes and Everywhere Else
A World Premiere
On a winter's night in a rural New Brunswick cabin, Terry tells a story to his child, a story of the family's history with links to the distant past. This story confronts a truth in the present, a truth that is a mystery until the end of the play. From celebrated Fredericton playwright Ryan Griffith (Returning Fire, The Boat, Fortune of Wolves) comes a gripping and hugely moving new work that will haunt you long after you leave the theatre.
Written by Ryan Griffith
Directed by Natasha MacLellan
Featuring Kevin Curran
Costume Designer: Sherry Kinnear
Set Designer: Mike Johnston
Sound Designer: Keelin Jack
Light and Projection Designer: Emily Sousanna
Stage Manager Tammy Faulkner

Fredericton
March 13
Open Space Theatre | 55 Whiting Road | 7:30 pm PAY WHAT YOU WISH PREVIEW
March 14
Open Space Theatre | 55 Whiting Road | 7:30 pm | Buy Tickets
March 15
Open Space Theatre | 55 Whiting Road | 7:30 pm | Buy Tickets
March 16
Open Space Theatre | 55 Whiting Road | 2:00 pm | Buy Tickets
March 16
Open Space Theatre | 55 Whiting Road | 7:30 pm | Buy Tickets
March 17
Open Space Theatre | 55 Whiting Road | 2:00 pm | Buy Tickets
On Tour
March 19
Bathurst High School | Bathurst, NB | 7:30 pm | Buy Tickets
March 20
Mount Allison University's Motyer-Fancy Theatre | Sackville, NB | 7:30 pm | Buy Tickets
March 21
Aberdeen Cultural Centre | Moncton, NB | 7:30 pm | Buy Tickets
March 22
BMO Theatre | Saint John, NB | 7:30 pm | Buy Tickets
March 23
W. C. O'Neill Arena Theatre | St. Andrews, NB | 7:30 pm | Buy Tickets
March 24
Carleton North High School | Florenceville-Bristol, NB | 7:30 pm | Buy Tickets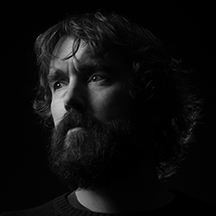 Ryan Griffith
Playwright
Ryan Griffith grew up along the banks of the Saint John River near Woodstock, New Brunswick. A graduate of the National Theatre School of Canada, Ryan enjoys performing and writing for theatres in his home province. His play Lutz was produced by the NotaBle Acts Theatre Festival, and subsequently published by Playwrights Canada Press in 2011. His short play Shepody, Rage and Wolfe was featured as part of the National Elevator Project Plays produced by Theatre Yes in Edmonton and Halifax, and both of his original plays Returning Fire and Fortune of Wolves, as well as his adaptation of Alistair MacLeod's The Boat have been recently produced by Theatre New Brunswick in Fredericton. Currently, he is serving as a board member for Playwrights Guild of Canada and working on a novel called 'The Forest City'.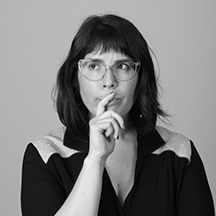 Natasha Maclellan
Director
Natasha MacLellan has been working in New Play Development in Atlantic Canada for almost fifteen years. Her love of new scripts was fostered through Playwrights Atlantic Resource Centre where she mentored with Jenny Munday and through years of working at Mulgrave Road Theatre in Guysborough, NS. From there she started Forerunner Playwrights Theatre, which produced new works in Halifax for a decade. As Artistic Producer of Ship's Company Theatre in Parrsboro, she has premiered eight new scripts, including Chasing Champions which ran at Canada's National Arts Centre in November 2018. She is honored to have been twice named the protégé of nationally respected theatre artists: Jenny Munday, recipient of the inaugural Mallory Gilbert award and Mary Vingoe, recipient of the Portia White Prize. She is also secretary of the board of Theatre Nova Scotia, and serves on the PACT Board, chairing the Network & Learning Committee and is a member of the Labour relations Committee. In the fall of 2018, Natasha moved to Fredericton, NB to become the 13th Artistic Director of Theatre New Brunswick.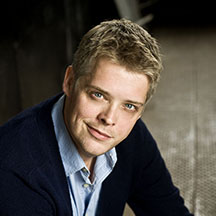 Kevin Curran
Actor
Kevin Curran is an award winning actor who has been working professionally for 25 years on film, television and on stage from coast to coast. He performed with the Halifax based comedy troupe, Birdy Num-Num, for a decade and has lent his voice to hundreds of commercials. Kevin is thrilled to be working at TNB for the first time and sends his love to Petrina.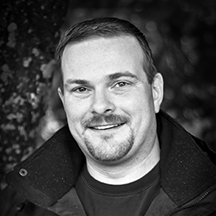 Mike Johnston
Draftsperson (set)
Mike is a set, lighting and projection designer residing in Fredericton. In addition to his freelance work, he has been technical director and resident designer for the UNB drama program since 1997. Recent design credits include The Boat (TNB), Better Living (Theatre UNB), RED (TNB & Sudbury Theatre Centre), Angel's River (NotaBle Acts), Lac Athabasca (Theatre Free Radical), and Noises Off (Saint John Theatre Company).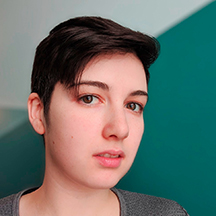 Emily Soussana
Projection and Lighting Designer
Emily Soussana is a Montreal based video, set and costume designer. She is a graduate of The National Theatre School of Canada's scenography program and recently spent time as a projection technologist at The Banff Centre. Emily's main interests in theatre involve the integration of technology into traditional art forms and the exploration of how visual art can help facilitate the telling of a story. This is her first show at TNB and she is thrilled to be part of the team! Selected past credits include: Kamloopa - video designer (WCT, The Cultch & Persephone, 2018), The Sink - director & designer (Ottawa Fringe 2015, Judges Choice award), & Mr. Goldberg goes to Tel Aviv - costume & special effects designer (Infinitheatre, 2017).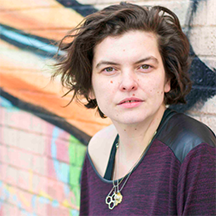 Keelin Jack
Sound Designer
Keelin Jack is a recovering actor, based in Halifax, NS. Her short documentary Wintering premiered at the Halifax Independent Filmmakers Festival last summer, and she is currently developing her first narrative short, FAITH, through the Atlantic Filmmaker's Co-op's Film5 program. A deep and lifelong nerd, she is thrilled to be working on this dark and detailed play, where everything is there for a reason. Many thanks to Natasha for this opportunity to grow.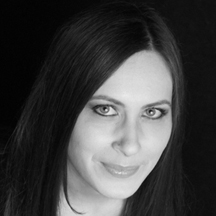 Sherry Kinnear
Costume Designer
Sherry is the costume designer for the TNB Young Company and TNB Theatre School as well as the Head of Wardrobe for all branches of the company. Sherry most recently designed costumes for The Boat, The Snow Queen, A Sunday Affair, Marion Bridge, Vigil, The Drowsy Chaperone, The Eighth Fire, and The Net, as well as Guys & Dolls, West Side Story, The Wizard of Oz, Les Miserables and has created costumes for A Christmas Carol, Frankenstein, Miracle on 34th Street, It's a Wonderful Life, Little Shop of Horrors, Gifts of the Magi, The Dollar Woman, Treasure Island, and many other TNB productions over the past ten years.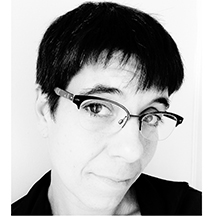 Tammy Faulkner
Stage Manager
For TNB: Finding Wolastoq Voice, A Christmas Carol, Little Women – The Broadway Musical, Red, Miracle on 34th Street, The Last Five Years, Little Shop of Horrors, It's A Wonderful Life (2012), Oleanna, The Musical of Musicals (SM), Hilda's Yard, The Bricklin, Hockey Dreams, Treasure Island/The Marketeer, It's A Wonderful Life (2009), Doubt/La Tour, Tuesdays With Morrie, Vinci, For the Pleasure of Seeing Her Again, The Love List (ASM), A Christmas Carol (ASM & Production Manager), and Forever Plaid (Production Manager).
Jon de Lion in The Boat (2017), written by Ryan Griffith | Directed by Thomas Morgan Jones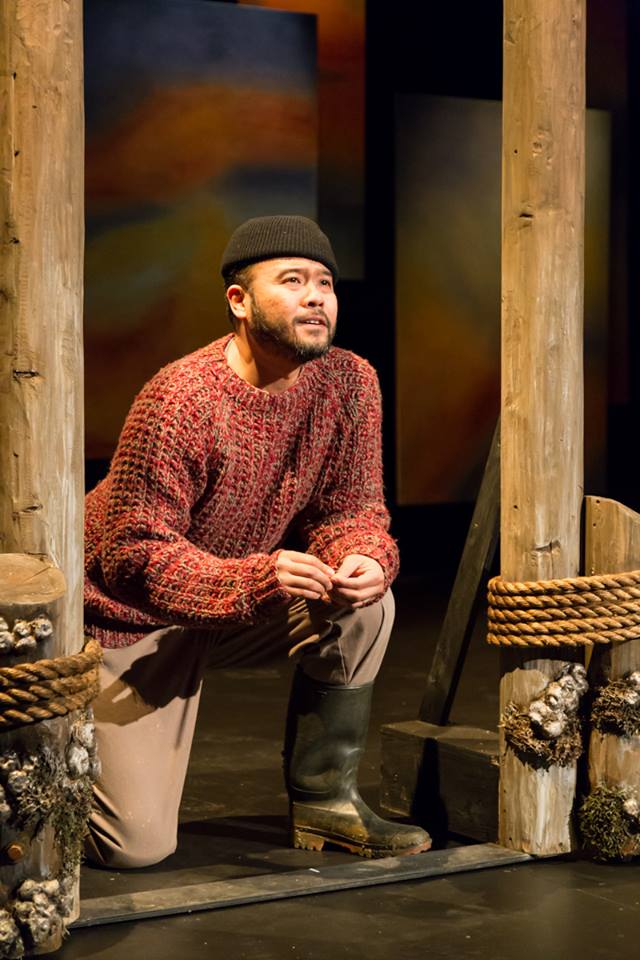 Read the story behind the photo:
This image features a photo of actor Jon de Leon, taken during rehearsals for our 2017 production of The Boat, written by Ryan Griffith and directed by Thomas Morgan Jones. This production toured the province in March of 2017 and received a two-week run at Neptune Theatre in Halifax. Thanks to Jon for allowing us to use his likeness in our 50th season.
LISTEN:
A conversation about A Brief History of the Maritimes and Everywhere Else with playwright Ryan Griffith, TNB Artistic Director Natasha MacLellan and Dr. Robin Whittaker. Recorded live in front of an audience at the Fredericton Public Library, February 21.
LISTEN:
Artistic Director Thomas Morgan Jones talks about his love for Narnina and why he chose to include The Lion, The Witch and The Wardrobe as part of Theatre New Brunswick's 50th anniversary season.
WATCH:
LISTEN:
New Brunswick playwright Ryan Griffith reads from his play, A Brief History of the Maritimes and Everywhere Else, as part of the recent Shivering Songs' Songwriters & Storytellers event in Fredericton.