Introduction to Stage Combat
Instructor: Daniel Levinson (artistic director of Rapier Wit)
Saturday September 9th and Sunday September 10th, 2017
Saturday 10:00AM to 1:00PM
Sunday 10:00AM to 1:00PM
One of Canada's leading Fight Masters, Daniel Levinson will guide participants through the fundamentals of hand to hand stage combat in this active workshop. Participants will leave with a greater understanding of stage combat and the resources to continue their training.
Workshop Fee: $90+HST
Suzuki Method of Actor Training
Instructor: Kameron Steele (Suzuki Company of Toga, Japan.)
June 4 - 9, 2018
Returning again after offering training in June of 2016, Theatre New Brunswick is pleased to announce Kameron Steele will once again join us for an exciting week long workshop in the Suzuki Method of Actor Training.
The Suzuki Method of Actor Training, created by celebrated Japanese director Tadashi Suzuki, is a rigorous physical practice of actor training that places focus on the body in relationship to and in support of speaking in performance. It demands complete commitment to each moment on stage, and offers a company of actors an opportunity to work individually and as a group with incredible discipline and focus.
Workshop Fee: $450+HST
Times and Fees
For further information or to register for any of our actor training opportunities, please contact Joanna Bryson at info@tnb.nb.ca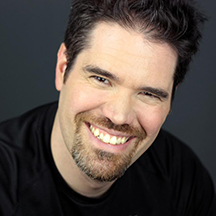 Daniel Levinson
Daniel is the artistic director of Rapier Wit, Canada's oldest stage combat school and production company and he is one of Nine certified fight masters with Fight Directors Canada, Canada's only nationwide internationally-recognized stage combat association. Daniel is the resident fight director and instructor for the University of Toronto Mississauga's Theatre and Drama Studies program and Sheridan University's Musical Theatre Performance, and Performing Arts Preparation Programs. In addition to these schools Daniel has taught in theatre programs at St Clair College and Brock University, Waterloo University, George Brown College, and Seneca College. Daniel is a graduate of York University's Theatre Performance Program. He has produced, directed, performed and taught across Canada, and has been a guest artist and instructor in the U.S., the U.K., and Italy. He has worked with, among other companies, The Stratford Festival, Volcano Theatre, Theatre Passe-Muraille, Tarragon Theatre, A.C.T. Productions, Canadian Stage, Shakespeare in the Rough, and Second City. For more information about Daniel or Rapier Wit, please visit his website at www.rapierwit.com or contact him at daniel@rapierwit.com.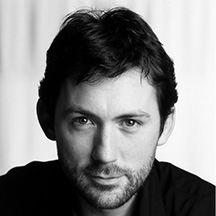 Kameron Steele
Kameron Steele is an American artist that has worked as an actor in professional theatre and film productions since 1991 (AEA) and a director of professional theatre productions since 2000.
Born in Duluth, Minnesota and raised in Baltimore, Maryland; in 1991, Steele joined Tadashi Suzuki's SCOT company in Toga, Japan where he has since worked as an actor, assistant director, teacher and translator, appearing in King Lear, Waiting for Romeo, Ivanov, Greetings from the Edge of the Earth and Dionysus. From 1998-2007 Mr. Steele also worked at Robert Wilson's Watermill Center, appearing in Wilson's touring productions of Persephone, The Days Before, Woyzeck and Prometheus. Past directing credits include: NYC– Mosheh: a videopera, Hanjo, Epona's Labyrnith, Saudade, (all at HERE Arts Center), AOI! (Japan Society, PRELUDE Festival, undergroundzerofestival @PS122), Death in Vacant Lot! (Watermill;LMCC), HanjoRedux (CRS), The Bacchae (LIU). International– Hanjo (Teatro Degollado, Mexico; La Bellone, Belgium), Las Bacantes (Teatro Mendoza, Argentina), AOI! (Institut del Teatre, Spain) and Opium (STUK, Belgium; Monty, Antwerp; Brakke Grond, Amsterdam: co-created with Arco Renz/Kobalt Works) CalArts–No Exit, Suddenly Last Summer, The Threepenny Opera. BFA Performance Studies: Northwestern University, MFA Directing: CalArts. He is fluent in written and spoken English, Spanish and Japanese.