Shakespeare And Verse
Instructor: Ken Schwartz (Two Planks and a Passion Theatre Company)
Saturday September 10th and Sunday September 11th, 2016
Saturday 2:00PM to 6:00PM
Sunday 10:00AM to 2:00PM
Join Ken Schwartz, artistic director of Two Planks and a Passion Theatre Company (Nova Scotia) for this two day workshop focusing on Shakespearean text and verse. Ken will bring new insights and approaches to interpreting Shakespeare's use of language. For actors and educators of any and all experience levels.
Workshop Fee: $85+HST
Monologues - Performance & Audition
Instructor: Thomas Morgan Jones (Theatre New Brunswick)
Saturday February 11th and Sunday February 12th, 2017
Saturday 2:00PM to 6:00PM
Sunday 10:00AM to 2:00PM
Join Theatre New Brunswick's artistic director Thomas Morgan Jones for this two day intensive in solo performance. Text work and physical work will be used to empower the actor to perform monologues in either a performance or audition setting. This workshop was a great success in the 2015-2016 season, and is back by popular demand. All experience levels welcome!
Workshop Fee: $85+HST
Suzuki Method Of Actor Training And Viewpoints
Instructor: Ellen Lauren (SITI Company)
Tuesday July 4 to Saturday July 8, 2017
Theatre New Brunswick is honoured and thrilled to welcome internationally renowned performer and instructor Ellen Lauren, co-artistic director of New York City's SITI Company to teach a one-week workshop in the Suzuki Method of Actor Training and Viewpoints. This is an exciting and very rare opportunity in Canada to train with a leading teacher of these profound actor training disciplines. More information will be posted about application deadlines at the start of 2017, but inquiries are welcome at any time. Artists from Canada and the International theatre community are welcome to apply.
$450+HST
Times and Fees
For further information or to register for any of our actor training opportunities, please contact Joanna Bryson at info@tnb.nb.ca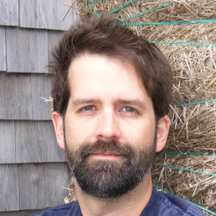 Ken Schwartz
Over thirty productions for Two Planks and a Passion Theatre to his credit, including The Odyssey, Our Town, Jerome: The Historical Spectacle, Rockbound, As You Like It, Dustbowl Joan, and The Tempest. Training: 2-time graduate of the National Theatre School of Canada in Directing (92) and Technical Production (90). Awards: Merritt awards for Outstanding Director (09,10) and Outstanding Production (08,09,10) The Established Artist Recognition Award from the Province of Nova Scotia (08), and the Queen's Golden (02) and Diamond (12) Jubilee Medal. Also nominated for Merritt awards for Outstanding Director (08, 13, 14 (twice), 15, 16) and Playwright (05,14,15, 16). Ken was a finalist for the Nova Scotia Masterworks Award (as director) in 2010 for Rockbound. Ken was the Co-Artistic Director for the National Artists Program of the 2011 Canada Games, including the gala performances. In January of 2013 Ken directed Six Characters in Search of an Author for Dalhousie University and recently won the Elliot Hayes Award for the development of new work at the Stratford Festival's Guthrie awards in 2013. Most recently he directed the critically-acclaimed Willpower Theatre production of Macbeth in Halifax.
Currently the artistic director of Two Planks and a Passion Theatre (www.twoplanks.ca), which is the resident company at the Ross Creek Centre for the Arts (www.artscentre.ca), of which Ken is a co-founder. Ken recently participated in the Stratford Festival's Michael Langham Workshop for Classical Text in 2010 and 2013.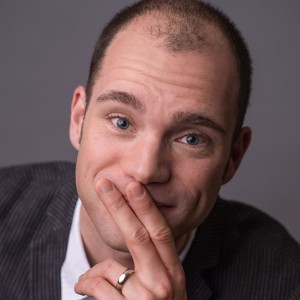 Thomas Morgan Jones
Thomas is currently the artistic director of Theatre New Brunswick, and an acclaimed director, playwright, dramaturg, instructor, and movement coach. His productions have received eleven Dora Mavor Moore Awards and eight nominations, he received the 2011 Dora Mavor Moore Guthrie (Stratford Festival), and has been nominated twice for the John Hirsch Award (2008 & 2011) and for the Pauline McGibbon Award.
He has collaborated with companies including: Theatre Direct, The Stratford Festival, Theatre Passe Muraille, Cahoots, Theatre Rusticle, Project Humanity/Theate Centre, Buddies, Carousel Players, Theatre Jones Roy, The CULTCH, The Charlottetown Festival, Cia Enviezada (Brazil), and many others.
He holds a B.A. from the University of Guelph, an M.A. from the University of Toronto, and has trained with SITI Company in NYC, Madrid, and Paris, and SCOT in Toga, Japan. He is a former playwright in residence with Shakespeare in Action and Cahoots Theatre, an artist educator in residence with YPT, and is currently an associate artist with Theatre Direct.
As an instructor he has taught at The Stratford Festival's Birmingham Conservatory (three seasons under the direction of Martha Henry, and a fourth upcoming), Sheridan College, The Randolph Academy for the Performing Arts, the University of Guelph, the University of Guelph-Humber, CBC's Triple Sensation, The Playwrights Guild of Canada, as well as with many theatre companies nationally and with Cia Enviezada (Rio and Barra Mansa).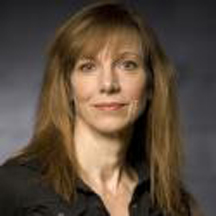 Ellen Lauren
Ms. Lauren is a founding member and Co-artistic director. SITI Company credits include: Persians, Café Variations, Trojan Women, Under Construction, Radio Macbeth, Who Do You Think You Are, Hotel Cassiopeia, Death and the Ploughman, Midsummer Night's Dream, Room, bobrauschenbergamerica, systems/layers, War of the Worlds, Cabin Pressure, The Medium, Culture of Desire, Going, Going, Gone, Orestes, American Document with Martha Graham Dance Co. A Rite(Meditations on The Rite of Spring) with the Bill T Jones/Arnie Zane Dance Co. National venues and international Festivals include: Bonn Germany, Iberoamericano, BAM Next Wave, Nordic Theater, Jerusalem, Humana, Bobigny, Melbourne, Edinburgh, and Singapore Festivals; Wexner, Krannert and Walker Center for the Arts; In NY; New York Live Arts, New York Theater Workshop, The Women's Project, Classic Stage Company, Miller, Public, Lincoln Center, and Joyce Theater. Regional credits with SITI include: San Jose Rep, ARTCambridge, Court Theatre Chicago, Alabama Shakespeare, and Actors Theatre of Louisville: (including Picnic, Adding Machine, Hay Fever, Miss Julie, Private Lives). She head of SITI's Education programming and helped conduct ongoing Training residencies in over 250 institutions and theaters in the US and abroad for over 23 years, including-Royal Shakespeare Company, Teatro Abadia Madrid, The Le Coq School and Micadanses in Paris, and the Nordic Theater Festival, Aberystwyth Wales,
Additional credits include The Women (Hartford Stage), Seven Deadly Sins, New York City Opera -(Kosovar Award for Anna II) Marina, a Captive Spirit, all with Anne Bogart. She was a resident company member: StageWest, Mass. (5 years), The Milwaukee Repertory (5 years), The Alley Theatre, Houston (2 years).
She is a regular guest artist at TEAC, Finland's National Theater Academy in Helsinki, UCLA, and Windsor University in Canada and has been on the faculty of Columbia University and Fordham University.
Associate Artist with The Suzuki Company of Toga (SCOT), under the direction of Tadashi Suzuki. Roles include; Agave in Dionysus for over 15 years. Other credits under the direction of Suzuki include; Jocasta in Oedipus, Juliet in Waiting for Romeo, and Goneril in King Lear, most recently performing at the Kichijoji Theatre in Tokyo, Japan.
Performance venues include: Moscow Art Theatre, Toga International Festival, Alexandrinsky Theatre in St. Petersburg, Royal Shakespeare Co., Swedish Festival, Theatre Olympics in Athens and Delphi Greece, Shizuoka Japan, Buenos Aires Festival, Vienna Festival, Istanbul Festival, Festival Mundial Chile, Teatro Olympico Italy, Montpelier Festival France, Harbour Front Festival Toronto and the Hong Kong Festival. Under the leadership of SCOT's executive director, Ikuko Saito, she is a founding member of the International Symposium on the Suzuki Method of Actor Training. The committee's book of essays was published in 2013. She was also associate director of the Summer Training Program, Toga, Japan 2003-2008.
She is an ongoing faculty member at the The Juilliard School of Drama since 1995 teaching the Suzuki Training, and directed Ellen Mclaughlin's Iphigenia and Other Sisters for Group 44 in their graduating year. She is a recipient of the Fox Fellowship for Distinguished Achievement (2008-2010). Ms. Lauren is published in American Theater Magazine (January 2011, In Search of Stillness), as well as in the Modern Masters series on Anne Bogart published in 1998. She is currently at work on a book about her experience with the Suzuki Company, The Invisible Body.